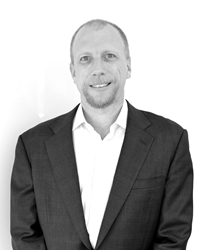 (PRWEB) June 07, 2014
Adra Match AS today announced that Justin Newton, CEO of gID joins Adra Match Board of Directors. As CEO of gID, Justin is building a new company at the intersection of cryptocurrencies and online identity. He also advices a variety of startups in online industries, including Scalarc, Vision Fleet Capital, 3RB, and others.
Justin has 20 years of experience as a leader in the Internet startup industry. He has held positions as CTO, Blackline Systems; EVP, IT, Demand Media; and SVP Voice and Broadband, United Online. Additionally he has held advisory roles at NetScaler, The American Registry for Internet Numbers, and was a Founder as well as a Board Member of The Internet Service Provider's Consortium.
"The board and I are very excited to have Justin on the Board of Directors. Justin has built and scaled leading technology organizations across different industries, his technical knowledge and experience of finance and accounting software will be very valuable for Adra Match as the company expands in to the US market. He also has a relevant industry background as former CTO of Blackline Systems," says Tom Nyman, Adra Match chairman.
"Adra Match has been a leading provider of Data Matching solutions for over 20 years, and now has introduced the first Account Reconciliation product built from the ground up for SaaS. I am excited about the opportunities Adra Match and its products have to grow in this emerging space of necessary accounting tools," says Justin Newton.
In addition to Justin Newton, Adra Match's Board of Directors consists of Tom Nyman, Sverre Stockinger, founder, John Helmsoe Zinck and Martin Henricson.
ABOUT Adra Match
Adra Match develops and markets reconciliation software for a smarter Month End Close Process. With 20 years' experience of providing software for the automation of the Month End Close Process, Adra Match is a market leader with 3000 customers. Reconciliation software helps accounting and finance teams to work smarter and quicker, with better control and accuracy. The solutions streamline and standardize accounts departments and give them an overview of the company's balancing process at all times.
Adra Match has an origin in Scandinavia just like many other financial software companies like Axapta, Navision, IBS, IFS, Jeeves and Visma and today we serve customers in more than 30 countries around the world. Among our customers are Hertz, GE Capital, KPMG, Toyota, IKEA and BMW.
For more information, please visit http://www.adramatch.com. For additional information contact Tom Nyman, Chairman of the Board at tom.nyman(at)podinvestment(dot)com
Press contact:
Peter Almgren, Marketing Director, Adra Match
Email: peter.almgren(at)adramatch(dot)com
Tel: + 46 (0) 8 725 91 00
Read more about Adra Match at http://www.adramatch.com/