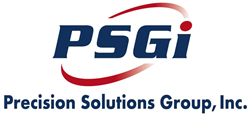 'This partnership creates more visibility for Turning Point's products through PSGi's reach in the manufacturing and distribution space,' said Elery LeBlanc, TurningPoint President and CEO.
Walpole, MA (PRWEB) June 06, 2014
Precision Solutions Group, Inc. (PSGi) and TurningPoint Systems have announced a strategic partnership that will merge the groups' complementary offerings and provide a more robust menu of IT services to new and existing clients. The Massachusetts-based companies represent more than 45 years of technology services. Together, they will share their core competencies and resources to fully support clients' hardware and software needs.
"We're excited to join forces," confirmed Elery LeBlanc, TurningPoint President and CEO. "PSGi is internationally known for its extensive knowledge of iSeries business applications and for proven success in the manufacturing/distribution sector. Besides what it will mean to our clients—more help supporting their application environments—this partnership creates more visibility for Turning Point's products through PSGi's reach in the manufacturing and distribution space."
As more companies look to virtualize IT assets, PSGi will now be equipped to provide System i infrastructure and state-of-the-art hosting services. By taking advantage of the cloud, PSGi will take concerns about system operators, system failures, and data center infrastructure off of clients' plates—plus, lower IT costs in the process.
For its part, TurningPoint Systems will be poised to deliver application support and application management for enterprise business apps on the IBM System i. TurningPoint Systems' distribution software division, in particular, will benefit from PSGi involvement in diverse software support. The latter partner has more than two decades' worth of application expertise in IBM i-powered software.
Under the new partnership, both organizations will have room to grow broader managed-services capabilities. Shared subcontracting roles will ensure clients receive optimal coverage for back-ups, disaster recovery plans, performance tuning, system monitoring, hardware diagnostics, and more.
"This partnership is a natural fit with our PSGi mission, which is all about customer-centric solutions," explained Larry Dube," President and Co-Founder of PSGi. "Being able to assume the hardware side of our clients' needs is the next step in our trajectory. We believe in TurningPoint's exceptional hosting capabilities and cloud computing services, particularly when it comes to our mutual market segments—distribution and manufacturing. We look forward to plenty of shared wins."
About PSGi
PSGi caters to manufacturing and distribution companies, providing managed services and consultative support for IBM System i business applications. The PSGi team delivers iSeries expertise, manufacturing processes experience, and a 10-year track record of superior business optimization standards. PSGi focuses on both System i infrastructures and enterprise applications—to address clients' immediate tactical needs and to support strategic needs into the future.
About TurningPoint Systems
TurningPoint Systems provides enterprise application solutions to pharmaceutical, convenience store, and food service distributors. In addition, TurningPoint designs and builds technology infrastructure solutions to help clients optimize their IT investments—including System i hosting and managed services.
For additional information regarding the PSGi and TurningPoint Systems partnership, contact Dave Kravitt at 877-677-5776 ext. 910.