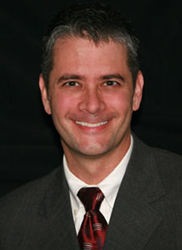 Pittsburgh, PA (PRWEB) June 05, 2014
Predictive Solutions announced today that Chuck Pettinger, Ph.D., process change leader at Predictive Solutions, will speak at the American Society of Safety Engineers Safety 2014 Conference & Expo in Orlando, Fl.
Pettinger will present a session, entitled "Leading Indicators, Culture & Big Data: Using Your Data to Eliminate Death," on Tuesday, June 10 at 4:30 p.m. (EDT). In it, he will explain how to identify leading indicators of a strong safety culture as well as how to use "big data" to predict, prevent and eliminate death on your jobsite.
Pettinger earned his doctorate in Psychology from Virginia Tech with an emphasis in Industrial Organizational Psychology. For more than 20 years, he has consulted with organizations from around the world, guiding them in the transformation of their safety cultures to create safer workplaces.
About Predictive Solutions Corporation
Predictive Solutions Corporation saves lives by predicting workplace injuries. Its safety software solutions help track, trend and analyze safety-related data. They also employ proprietary models that predict the likelihood, frequency and location of workplace injuries using its customers' safety observation data. In addition, Predictive Solutions delivers consulting services that drive culture and process change within organizations to create sustainable workplace injury prevention programs. With more than 165 million observations and over 40,000 reported incidents from more than 15,000 worksites around the world, Predictive Solutions has emerged as an industry leader in predicting injuries before they occur. Based in Pittsburgh, Pa., the company was founded in 2001 and became an Industrial Scientific company in 2008. Its employees are dedicated to ending death on the job in this century. To learn more, visit http://www.predictivesolutions.com.