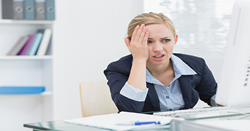 This guide on internet addiction is essential for parents to read. Teens and Children might become social outcasts because of their addiction to using the internet.
London, UK (PRWEB) June 05, 2014
It is without a doubt that the Internet has become a part of people's everyday lives, especially for youth. The constant development in the use of technology has become even more tremendous than it already is. This is when abuse comes into the picture, which is now being referred to as Internet Addiction Disorder (IAD). This disorder can be a huge difficulty, particularly for young people. NoBullying releases today an extensive guide to Internet Addiction Disorder.
The benefits of internet use come with a price especially with young people who are easily hooked on Internet usage, especially networking sites. Parents and educators should definitely be concerned and be able to learn more about Internet addiction facts because psychiatrists believe that such a compulsion is actually comparable to tobacco, drugs, and alcohol dependence.
The guide lists issues and disorders that may arise from internet addiction, such as depression, anxiety, impulsive behavior, shyness, and attention deficit hyperactivity disorder (ADHD) as well as low self-esteem, and even suicidal thoughts.
Signs of internet addiction disorder include excessive use of playing online and offline games, watching videos or movies, internet shopping, social networking as well as excessive watching of internet pornography. A person who engages in inappropriate or overwhelming amount of time with them is considered an Internet addict.
Internet Addiction Disorder signs also include losing track of time on using the computer, work or tasks piling up, isolation, getting defensive over excessive Internet use, among other symptoms.
Becoming an Internet addict has a number of negative consequences particularly on the emotional side. Children and teens eventually lack social skills because they would rather talk to people in the virtual world than the ones that they can interact with offline.
The guide asks parents to work on talking to their children about excessive use of the internet and what it entails in effects on their lives.
Macartan Mulligan, Co-Founder of NoBullying.com, said, "This guide on internet addiction is essential for parents to read. Teens and Children might become social outcasts because of their addiction to using the internet."
He added that parents and teachers should make a point to educate the younger generations about the sad outcome of bullying online and offline. According to Mulligan, it is quite imperative to press for more firm laws condemning all acts of bullying and harassment.
NoBullying.com features many pages dedicated to parents, teens, teachers, health professionals as well as posts related to cyber safety and the latest news about law making concerning curbing Bullying worldwide as well as inspirational Bullying Poems and famous Bullying Quotes.
The website regularly updates its bullying statistics and cyber bullying statistics as it is essential to understand how widespread the bullying epidemic is. It also regularly runs cyber bullying surveys and questionnaires to get recent updated statistics on everything related to cyberbullying.
He also added that anyone suffering from bullying in any form or way can always find advice and help on the NoBullying website – but if anyone is suffering from severe bullying or cyber bullying, the best thing is to talk to someone locally – a parent, teacher or local organization that has been set up to help with specialized councilors to deal with this topic.