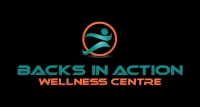 Massage Therapy is an excellent complimentary service for a chiropractor.
Vancouver, BC (PRWEB) June 07, 2014
Backs in Action has recently announced the addition of Evgeny Morozov, a registered Massage Therapist, to its team of talented and passionate therapists. The wellness clinic, which provides the services of a chiropractor, custom orthotics specialist and compression hosiery is proud to add Evgeny Morozov, RMT to its team. The company believes that this addition would lead to enhanced customer service since massage therapy has been facing increased demand. The clinic has made the decision keeping in mind their customer's fitness needs.
Evgeny Morozov is a registered massage therapist with a focus on helping his patients achieve a perfect life balance. He brings a wealth of knowledge and years of experience in a number of different areas relating to the art of massage and massage therapy. Morozov has completed 3,000 hours of Massage Therapy education, surpassing the current curriculum requirements, and is a member of the Massage Therapy Association of British Columbia which is a non-profit Association for Registered Massage Therapists.
Massage Therapy is an excellent complimentary service for a chiropractor. Massage therapy, such as the type offered at Backs in Action, is a form of soft tissue manipulation and joint movement therapy that has been proven to relieve pain and promote wellness in the body. There are many benefits of massage therapy, including relaxation, loosening of muscles, increased flexibility, lower blood pressure, lower heart rate, enhanced skin appearance, improved concentration, diminished chronic pain, reduced stress and healthy sleep.
About Backs in Action
Located in beautiful downtown Vancouver, British Columbia, Backs in Action is a Chiropractor and Wellness Clinic dedicated to the life balance of its clients and the relief of their pain. The vision of the team at Backs in Action is that each of their clinic's members reaches their full potential and lives a full and balanced lifestyle.
For more information on the services provided by Backs in Action, please visit http://backsinaction.ca/.