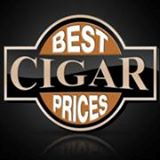 Drums, PA (PRWEB) June 05, 2014
Best Cigar Prices offers the highly popular Acid Cigars by Drew Estate at the lowest online prices possible. BCP customers know that they can obtain the much valued cigar line at a lower price point than virtually anywhere else.
This means Best Cigar Prices clients enjoy Acid Cigars for lower prices, including the popular Blondie and Kuba Kuba cigar lines.
Acid Cigars by Drew Estate are known throughout the international community as providing something different, an alternative to the traditional premium cigar.
Typically most Acid Cigars are flavor infused which allow for a wide selection of various flavors that appeal not only to the high end cigar aficionado but also to the beginner. Acid Cigars tend to be the "go to" brand when associating with high quality premium flavor infused cigars. Drew Estate wanted to create a cigar that could allow the individual to smoke the highest quality tobacco, as well as something that is infused with the highest quality herbs and botanical essences for a unique smoking experience. After it's debut at the 1999 RTDA show in Las Vegas, the cigar world has been turned upside down by Acid.
Best Cigar Prices is proud to offer these Drew Estate Cigars at a discount, including Acid Blue, Acid Blondie, Acid Kuba Kuba, Acid Gold, Acid One, Acid Purple, Acid Red and more. The discount is not part of a sale, it is standard pricing at Best Cigar Prices. Customers will always be greeted with lower pricing overall for Acid Cigars by Drew Estate.
About Best Cigar Prices:
Best Cigar Prices is the premier online retailer of premium cigars and cigar accessories, offering a wide selection of handmade cigars, machine-made cigars, cigar humidors, lighters, cutters, and more at discount prices. Best Cigar Prices also offers weekly email deals and free bi-monthly catalogs showcasing their latest products, cigar samplers, and specials, as well as customer support 7 days a week.