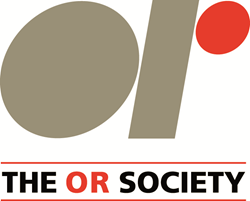 Birmingham, West Midlands (PRWEB UK) 6 June 2014
The OR Society has just launched its O.R. Pro Bono initiative for UK-based Third Sector organisations. The Society wants more organisations to benefit from O.R. and recognises that Third Sector organisations have an even greater need to be more efficient.
O.R. is about finding ways to apply analytical methods to make better decisions. Third Sector organisations face extremely complex decisions about the direction they should take and how to allocate scarce resources.
The OR Society's O.R. Pro Bono Project Manager, Felicity McLeister, says, "The issues that Third Sector organisations face are often emotionally charged so it's hard to be objective. They are also under pressure to do more with less and in such uncertain times it's hard to decide which options to choose. Third Sector organisations are doing great work and we can help them prove it."
The O.R. Pro Bono initiative has already helped various organisations including: the Disability Law Service who now have a sustainable set of priorities with staff buy in; the RSPCA who now better understand the UK dog population in order to inform policy-making and future modelling requirements; and Springboard who now have a resource planning tool to help with budgeting and generating new ideas.
Springboard CEO, Mary Dawson, says, "The work is already supporting our planning and development for next year and allowing us to focus our thoughts and decisions on the places of most importance for our organisation. It has helped us to come up with new solutions already."
Find out how your organisation can benefit from O.R. Pro Bono at http://www.scienceofbetter.co.uk/probono.