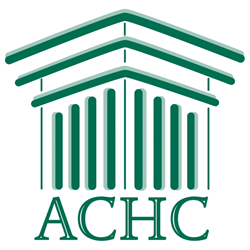 Cary, NC (PRWEB) June 05, 2014
ACHC Clinical Compliance Educator, Lisa Meadows, will be presenting at the Home Care Association of New Jersey (HCANJ) Annual Conference and Exhibition on June 12, 2014. HCANJ is a widely-recognized home care and hospice association throughout the East Coast of the United States. The annual conference will be held at Bally's Atlantic City in Atlantic City, NJ, and will be attended by leading home health and hospice representatives from surrounding regions.
The presentation titled "The New Home Health Sanctions" will cover significant aspects of ensuring staff adherence to the Medicare Conditions of Participation (CoPs) and compliance for home health providers. The 60-minute session will help administrators, faculty, and clinical personnel better understand the new home health sanctions that will be effective mid-2014. Attendees will learn how to better monitor and audit their practice to avoid alternative sanctions. It will also examine the recent year's top 10 Centers for Medicare and Medicaid Services (CMS) cited deficiencies in order to help providers avoid common mistakes. The presentation will be held from 5:00 PM- 6:00 PM and is open to all HCANJ attendees.
"At ACHC, we recognize the unique challenges that healthcare providers face while complying with changes in the industry," said Julie Pazun, ACHC Director, Home Health, Hospice, Private Duty, Behavioral Health, and Ambulatory Care. "That is why we place great value on providing continuing education for healthcare providers; we are proud to participate at the HCANJ Conference."
ACHC offers nationally-recognized accreditation services for home health, hospice, and private duty agencies. The organization's unique, consultative approach to accreditation is designed to improve the quality of patient care while enhancing business efficiencies through service-specific standards and industry-based best practices. ACHC currently accredits more than 1,955 home health, hospice, and private duty locations across the U.S. and has held recognition by CMS as a national accrediting organization for home health and hospice.
ACHC is a not-for-profit accreditation organization that has stood as a symbol of quality and excellence since 1986. The organization has CMS Deeming Authority for Home Health, Hospice, and DMEPOS, and a Quality Management System that is certified to ISO 9001:2008. ACHC is the provider's choice for accreditation because of their personal Accreditation Advisors, relevant and realistic standards, competitive pricing, and a friendly, consultative approach to accreditation. Accreditation by ACHC reflects an organization's dedication and commitment to meeting standards that facilitate a higher level of performance and patient care.
For more information on ACHC's accreditation programs and educational resources, or to download ACHC Accreditation Standards, please visit achc.org or contact them at customerservice(at)achc(dot)org or (855) 937-2242.