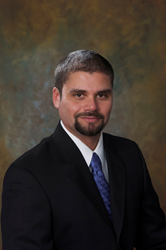 Our team at West Penn Burn Center recognizes that healing is not only physical but emotional as well. - Ariel Aballay, MD, Medical Director, West Penn Burn Center
Pittsburgh, PA (PRWEB) June 07, 2014
Burn injuries often take a devastating physical and emotional toll. For 28 years, West Penn Burn Center has hosted a summer camp program for children who've suffered burn injuries, offering an environment of peer support that fosters emotional healing through camaraderie and fun.
This year's camp happens June 7-11 in Pittsburgh and Camp Kon-O-Kwee, near Zelienople, and about 30 kids ages 8 through 17 are set to participate.
Camp is free of charge to any child that has been treated at West Penn Burn Center, thanks to the generosity of firefighters groups, businesses, organizations and individuals.
"At West Penn Burn Center we are proud of our 28-year history of continuing to help our young patients long after their stay in the hospital ends," said Ariel Aballay, MD, Medical Director, West Penn Burn Center. "Our team recognizes that healing is not only physical but emotional as well."
Camp kicks off Saturday, June 7, as the campers depart from West Penn Hospital to board a Pirate Adventure on a Gateway Clipper cruise. The group will hit landfall on the Northside for an encounter with rare and endangered birds inside Pittsburgh's National Aviary. Campers will participate in programs with parrots, owls and other flying friends.
The adventure then moves on to Camp Kon-O-Kwee for dinner around the campfire. Sunday will feature visits from local fire departments as well as traditional camp activities like swimming, archery and fishing. Monday's schedule features a pirate treasure hunt that will incorporate team-building exercises and challenges.
Daytime activities on Tuesday will include canoeing, ropes courses, and adventure on the trail of courage. The featured evening activity will be a "Pirate Palooza" Party as the campers get into pirate character for a gala evening.
Camp wraps up Wednesday, June 11, as the kids travel back to Pittsburgh for the annual finale at Kennywood Park.
The program is designed to help children regain confidence and self-esteem and to build friendships while lessening feelings of social isolation.
"It's a great opportunity for kids to bond with others and to feel comfortable talking about their experiences knowing they will not be judged," Burn Center Outreach Coordinator Christine Perlick said. "We encourage the kids to participate in activities that are out of their comfort zones. Watching the campers cheering one another on is a great feeling."
Most of the camp counselor staff have been volunteering for years, and have seen children grow stronger emotionally through participation in camp activities. Campers often return as counselors after they reach age 18, helping younger kids in their journeys to recovery.
Contact:
Stephanie Waite
412.330.4434
412.337.5484
swaite(at)wpahs(dot)org
Christine Perlick