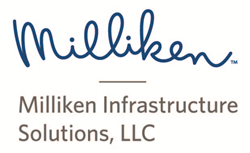 Spartanburg, SC (PRWEB) June 05, 2014
Milliken Infrastructure Solutions, LLC, a subsidiary of Milliken & Company, is pleased to announce that it has acquired the assets of Edge Structural Composites, Inc., which produces structural strengthening systems for structural upgrades, corrosion repairs, seismic strengthening, and a variety of other applications.
Edge Structural Composites products have a ten-year track record of success and are approved for use by multiple departments of transportation in New York, Florida, Hawaii, and Oregon. In addition, many cities and municipal departments have used Edge systems to provide solutions for their structural reinforcing projects. The company also has a very strong West Coast presence and supports a number of seismic retrofit projects.
"Milliken Infrastructure's products are focused on exploring new materials and installation-friendly methods to make it easier and more efficient to rehabilitate, repair, and strengthen infrastructure," states Dale Willis, vice president, building & infrastructure, Milliken. "The addition of Edge's products to our portfolio will enable us to continue to grow our expertise in the increasingly important area of infrastructure rehabilitation."
About Milliken
Milliken is an innovation company that has been exploring, discovering, and creating ways to enhance people's lives since 1865. Our community of innovators has developed one of the largest collections of patents held by a private company. With expertise across a breadth of disciplines including specialty chemicals, floor coverings, and performance materials, we work around the world to add value to people's lives, improve health and safety, and help make the world more sustainable. For more information, visit http://www.milliken.com or infrastructure.milliken.com.