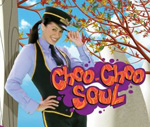 Cleveland Heights, Ohio (PRWEB) June 07, 2014
In addition to a full concert season, Cain Park prides itself on offering a variety of programs that are geared specifically to children (Kids Matinees) and families: EH440 (June 13), Disney's Choo-Choo Soul with Genevieve (June 21), Pushcart Players' "Happily Ever After...A Cinderella Tale," (June 25), Black Violin (June 28), Verb Ballets Kids Matinee (July 25), Inlet Dance Theatre Kids Matinee (July 30), The Singing Angels (August 3), and Illstyle & Peace Kids Matinee (August 15).
Tickets for all concerts are available through Ticketmaster (800-745-3000) or at Cain Park (216-371-3000). Cain Park is located at Lee and Superior roads in Cleveland Heights.
Canadian acappella quintet EH440 form an "unforgettable combination of [crazy] beatboxing, sassy rapping, killer harmonies and fresh, urban, R&B-influenced compositions." Opening for EH440 ARE the Heights High Barbershoppers from Cleveland Heights, who recently won the top prize at the International Youth Chorus Barbershop Festival. Tickets for this June 13 concert at 8pm are $15 in advance and $18 day of show.
Disney's Choo-Choo Soul Featuring Genevieve Goings and her Choo-Choo Dance Crew roll into Cain Park on June 21 at 7pm bringing music that educates and entertains children and their parents alike. Airing on Playhouse Disney and Disney Junior since 2006, Choo-Choo Soul was honored with a Parents Choice Award for children's television. Tickets in advance are $25 and $20 reserved, $15 lawn; $28/23/18 day of show.
Based on the beloved classic tale of Cinderella, "Happily Ever After" takes audiences on a timeless "once upon a time" journey of transformation. Its origins are informed by the universal longing to overcome adversity and it speaks to all of us who have a vision or a dream yet to be fulfilled. This production is presented by Pushcart Players, an award-winning professional theater and arts-in-education ensemble. All attending children are invited to a Prince and Princess party preceding the performance beginning at 12:30pm on Wednesday, June 25; the performance of "Happily Ever After" occurs from 1 to 2pm. General admission tickets are $5 per child and $8 per adult.
The classically trained South Florida twosome, Wilner "Wil B" Baptiste and Kevin "Kev Marcus" Sylvester, who go by the name of Black Violin, are a welcome revelation for their ability to meld highbrow and pop culture, "Brandenburg" and "breakdown," into a single genre-busting act, a ground-breaking blend of classical, hip-hop, rock, R&B, and even bluegrass. The Distinguished Gentlemen of Spoken Word, a character-based Cleveland performance arts troupe that gives at-risk boys a poetic voice to explore, lead, and excel, opens for Black Violin on June 28 at 7pm. Tickets are $10 for a child 13 & under, $15 for all others.
Verb Ballets dancers will be leading kids of all ages in movements to make shapes and lines with their bodies. Utilizing music from orchestra to operatic, dancers do vigorous lifts, jumps and turns while handling delicate, brightly colored balloons. They'll also perform a special short excerpt from a piece to appear on their evening program on July 26. General admission tickets for this July 25 Kids Matinee (1-2pm) are $5 per child, $8 per adult.
Founded in 2001 by Artistic Director Bill Wade, Inlet Dance Theatre will be premiering new works featuring students from the Summer Dance Intensive '14. This Kids Matinee on July 31 is free of charge.
Celebrating their 50th Anniversary, The Singing Angels is dedicated to youth development through the highest level of artistic achievement in the performing arts. Over 300 children, ages 6 to 18, participate in this educationally and culturally enriching program each year. Their annual free Cain Park concert is on Sunday, August 3 at 4pm.
Working from an eclectic mix of dance and performance disciplines including tap, ballet, house dancing, breaking, DJing and Beatboxing, Illstyle & Peace Productions creates a new style of hip hop that they use as a vehicle to inspire hope and bring about positive change in people's lives. Their August 15 Kids Matinee (1-2pm) costs $5 per child and $8 per adult.
A free parking shuttle service is available for Choo-Choo Soul and Black Violin, made possible by Motorcars Honda/Toyota/Scion. The shuttle runs one hour before showtime (it will not run once the concert begins) and up to one hour after the concert ends. Those interested should park at Cleveland Heights City Hall (40 Severance Circle, 44118). Shuttle pick-up is in front of Cleveland Heights City Hall.
Cain Park 2014 season sponsors include Cuyahoga Arts & Culture, Ohio Arts Council, Severance Town Center, Intercontinental Hotels – Cleveland, and Motorcars Honda/Toyota/Scion.
Cain Park, a municipally owned and operated summer arts park and one of the nation's oldest landmark outdoor theatres entering its 76th season, is produced by the City of Cleveland Heights and is located on Superior Road between Lee and South Taylor roads