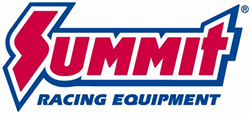 Tallmadge, OH (PRWEB) June 16, 2014
These all new, completely upgraded Painless Performance harnesses now have enough capacity to handle virtually every electrical gadget you can throw at them. Best of all, enthusiasts will get a better harness for the same price as the old harness.
Painless Performance has kept a watchful eye on all of the electrical and electronic stuff enthusiasts have been adding to their cars—EFI, electronically-controlled automatic transmissions, monster electric fans and fuel pumps, the works. All those things mean a larger load on the electrical system and a need for wiring harnesses with enough circuits to handle them all.
For example, the original 12-circuit Universal Harness now has 21 circuits. The old 18-circuit Universal Harness and Universal Musclecar Harnesses now have a total of 21 circuits. There is also a new 28 circuit Universal Musclecar Harness. Even the bare-bones eight-circuit Universal Race Harness now has 10 circuits.
Painless Performance's vehicle-specific wiring harnesses have also been upgraded with more circuits. The extra circuits ensure that the proper wiring and circuit controls are in place to handle power windows/locks, navigation systems, A/C, etc. you want to install.
What Painless didn't change was the quality and ease of installation. The harnesses still use OEM-quality automotive wiring that is color-coded and clearly labeled. The fuse panels are pre-terminated and use factory-style connectors for trouble-free service. And every Painless Performance harness is fully tested before leaving the factory to ensure reliability.
SEE ALL OF THE UPGRADED PAINLESS PERFORMANCE WIRING HARNESSES AT SUMMIT RACING
Summit Racing Equipment
http://www.SummitRacing.com
1-800-230-3030