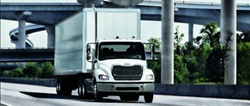 Burbank, California (PRWEB) June 05, 2014
24/7 Van Lines are adding yet another service to the list in order to make their company more approachable and more all-encompassing. The company will offer to rent out their trucks temporarily to smaller businesses and offices which have no need of the company's usual packing, moving, and storage options. Industry analysts have determined that smaller businesses which move by themselves comprise nearly 38% of all commercial relocations.
When asked if they would be more likely to use the service if it were offered by the Burbank moving company, 79% of smaller businesses and offices answered in the affirmative. This means that the company can likely look forward to another boost in the number of clients and amount of profit it receives by the end of the year. The service will likely be added late this summer.
24/7 Van Lines are currently developing a new set of systems and procedures that will become necessary when the new service takes off. These are important because the new service marks the first time that the Burbank Moving Company will be separated from its other more popular services. Different insurance options are currently being drafted, and the company is deciding how to handle driver liability. The company expects to offer some of its newer trucks to these smaller businesses and offices. Only those trucks up to sixteen feet in length will be offered for the new service.
A company spokesperson for 24/7 Van Lines provided some insight as to how the decision was made: "We feel that smaller businesses and offices have always chosen to do business with self-moving operators who specialize in renting out commercial moving vehicles. Now that we'll be doing a little bit of both, we're hoping that we take some of this business back."
More details on the upcoming timetable will be released by the end of the next month, and the new service is expected to begin shortly thereafter. When available, these details will become available on the company's website: http://247VanLines.com/. The reports used to compile data were received from partnered industry analysts who were commissioned to run focus groups on behalf of 24/7 Van Lines. These focus groups were made up of small businesses or offices that have recently moved into or out of the region.
Press:
Mark Tanning
24-7 Van Lines
(877) 549-2077