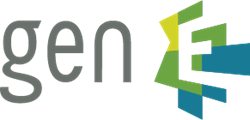 San Clemente, California (PRWEB) June 06, 2014
gen-E, provider of a fully integrated approach to accelerating incident resolution in network and IT operations, today announced that the company's chief technology officer, Duke Tantiprasut Ph.D., and the chief information officer of Columbus Communications, Andre Foster, will co-present at Gartner IT Infrastructure & Operations Management (IOM) Summit, held June 9-11 at the Gaylord Palms Resort & Convention Center in Kissimmee, Florida. The presentation, entitled, "Improving Operational Efficiency Through Accelerated Incident Resolution," will provide attendees with a case study on how Columbus Communications is using an integrated approach to improving IT operations efficiencies through the use of gen-E's RESOLVE Software System.
Held in room Osceola B on June 10 at 4:45pm ET, Tantiprasut and Foster will educate and inform attendees on:

Traditional versus accelerated incident resolution
The critical four steps in accelerated incident resolution
How automation can be used to dramatically improve incident resolution efficiency
To attend the Gartner IOM Summit in Kissimmee, and the gen-E/Columbus Communications presentation on accelerated incident resolution and IT operations efficiency, please register at: http://www.gartner.com/technology/summits/na/it-operations/register.jsp
About the RESOLVE System
The award-winning RESOLVE Software System for accelerating incident resolution uniquely provides comprehensive capabilities for applying automation to all incident resolution procedures in network and IT operations, including the full automation of select procedures for complete machine execution, and the partial automation of engineer-driven procedures, where automated steps can be embedded into guided manual procedures. RESOLVE also enables the integration of content – instructions, information and knowledge – directly into the guided manual procedures for engineers.
RESOLVE is accelerating incident resolution at major corporations around the globe, including Charter, Earthlink, Virgin Media and T-Mobile.
About Columbus
Columbus International Inc. is a privately held diversified telecommunications company based in Barbados. The Company provides digital cable television, broadband Internet and digital landline telephony in Trinidad, Jamaica, Barbados, Grenada, St. Lucia and Curacao under the brand name FLOW and in St. Vincent and the Grenadines and Antigua under the brand name Karib Cable. Columbus also provides next generation connectivity and IT solutions, managed networking and cloud based services under the brand Columbus Business Solutions. Through its subsidiary, Columbus Networks, the Company provides capacity and IP services, corporate data solutions and data center hosting throughout 42 countries in the greater Caribbean, Central American and Andean region.
About gen-E
Headquartered in California, gen-E is a global software company setting the standard for how automation can be utilized by network and IT operations organizations to dramatically improve the ability to diagnose and resolve issues as they happen. For more information, please visit http://www.gen-e.com.