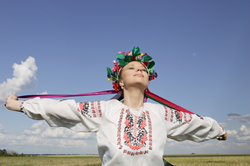 San Bruno, CA (PRWEB) June 10, 2014
Alpha Flight Guru, business and first class international flight provider, examines the cultural significance of Summer Solstice globally. The official "longest day of the year", also known as Midsummer or St. John's Day, brings up much excitement and celebration in locations around the globe. This year, the special day arrives in the Northern Hemisphere on June 21. Alpha Flight Guru explores the strange and the special traditions that revolve around this change of season.
Summer Solstice in Scandinavia
In Sweden, Norway and Finland, many homes are decorated inside and out with wreaths and garlands. Dancing around a decorated midsummer pole to folk songs is common (think of a Midsummer Night's Dream theme). You can look forward to foods consisting of potatoes with herring, fresh fruit and even schnapps! Bonfires to symbolize the sun are another popular event in the evenings. If a traveler is looking for a location to attend such festive activities, go to Skansen, although visitors are guaranteed that most any public park will be full of families celebrating the event.
Summer Solstice at Stonehenge
Thought to be originally constructed for worship and celebration of the sun, there really is a magical air around the ancient stones. From sunrise to sunset, one can expect to see some in pagan robes and others in parkas or face paint. The gathering at this sacred site is friendly and all-inclusive. Stonehenge tours are available for approximately $99 per person. There's even an option to camp. Parking is free, but expect a crowd! There were over 20,000 participants at last year's event.
Summer Solstice in Alaska
As a "Land of the Midnight Sun", Summer Solstice is kind of a big deal in Alaska. As a true attest to nature, Alaska's scenery is a memorable location to celebrate the longest day of the year. With summer twilight stretching until nearly morning, there are only a few hours between sunset and sunrise. People climb the surrounding mountains and hills to build bonfires and play music with the other celebrators. Friends, food, revelry and nature are the name of the game and what better place to indulge? Most all of Alaska's bigger towns schedule events. Try Anchorage or Fairbanks for the largest celebrations.
For information about business class tickets to Alaska, Stonehenge, Scandinavia or any destination you wish to spend the dawning of summer, visit Alpha Flight Guru or contact us at 800-359-5175.
About Alpha Flight Guru
Alpha Flight Guru was founded by a small group of individuals with over 30 years combined travel experience and has been serving the airfare needs of business and leisure travelers alike since 2010. Alpha Flight Guru carries a strong, global online presence with their headquarters based out of San Bruno, California, and additional locations in New York, Arizona and Pennsylvania.
Alpha Flight Guru specializes in business and first class international airfare, and typically saves travelers thousands over competitors by utilizing their extensive knowledge of the airline industry. Accredited by many travel organizations and supported with an 'A' rating by the Better Business Bureau, Alpha Flight Guru provides the best of online interaction and personal phone service.