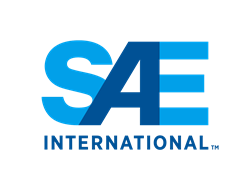 The award is appropriately associated with one of SAE International's most distinguished members, Arnold W. Siegel.
Warrendale, PA (PRWEB) June 07, 2014
SAE International is excited to announce the creation of the SAE Arnold W. Siegel Humanitarian Award which will proudly recognize individuals, teams and organizations, internationally, who have made a lasting social benefit for humanity through their contributions to the mobility industry.
The award is appropriately associated with one of SAE International's most distinguished members, Arnold W. Siegel. Siegel was recently awarded with SAE International's Medal of Honor, our most esteemed and prestigious award. He has served on the SAE International Board of Directors, numerous Society committees, sub-committees and operating boards. In addition, he also has been a long-standing member of the SAE Foundation's Board of Trustees and, for years, served as co-chair of the SAE-managed STAPP Car Crash conference, which helped to place SAE International at the center of automotive safety progress. In 1987, Mr. Siegel established the Arnold W. Siegel International Transportation Safety Award.
Arnold W. Siegel is a pioneer in the field of automotive safety innovation. His research has led to numerous safety technologies that are now standard, consumer-demand features in production vehicles. He helped to lead research initiatives on barrier, side-impact, rollover head-on, motorcycle and pedestrian crashes. He built the first infant and child crash dummies, and designed the first rear-facing infant safety seats and child booster seats. These products have contributed enormously to reduced injuries and deaths in auto accidents. The vision of this award is to recognize those who have made a significant, positive, multi-generational impact on society and to encourage organizations and teams as well as individuals to embark on research and practical application that will be deserving of this award. The recipient of this award will be deemed a true humanitarian in the mobility industry.
SAE International looks forward to the coming years and to the pleasure and honor of distinguishing the future recipients, presenting the award at SAE World Congress.
SAE International is a global association of more than 145,000 engineers and related technical experts in the aerospace, automotive, and commercial-vehicle industries. SAE International's core competencies are life-long learning and voluntary consensus standards development. SAE International's charitable arm is the SAE Foundation, which supports many programs, including A World In Motion® and the Collegiate Design Series™.