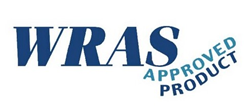 Yonkers, NY (PRWEB) June 10, 2014
Graphite Metallizing Corporation is pleased to announce that GRAPHALLOY® Grade GM 695.3 Bearings have been granted Water Regulations Advisory Scheme (WRAS) approval. This follows the recent certification of NSF/ANSI grades as Graphite Metallizing continues to expand the GRAPHALLOY product line to meet drinking water regulations worldwide.
Through a stringent testing process, WRAS approval indicates that the GRAPHALLOY bearings comply with the high standards set out by the water regulations within the United Kingdom.
In addition, WRAS approval specifies that GRAPHALLOY GM 695.3 Bearings are "suitable for contact with wholesome water for domestic purposes" because it has met the requirements of BS 6920-1:2000 ("Suitability of non-metallic products for use in contact with water intended for human consumption with regard to their effect on the quality of water").
Bushings made of WRAS approved GRAPHALLOY are used in municipal water system pumps. These bushings have been found to operate for more than 10 years in these services and to provide solutions that eliminate requirements for lubrication systems, including pre-lubrication.
For more information about GRAPHALLOY products, visit http://www.graphalloy.com.
More About GRAPHALLOY and Graphite Metallizing Corporation
Graphite Metallizing Corporation of Yonkers, NY has been solving tough bearing problems for over 100 years. The company began in 1913 when two engineers developed a method for putting molten metal into carbon to create a new material called GRAPHALLOY, a graphite/metal alloy.
Used in the manufacture of bushings, bearings and other components for machinery and process equipment, GRAPHALLOY can be the solution to the toughest bearing, bushing, thrust washer, cam follower, or pillow block bearing design problem. It is available in over 100 grades with specific properties that meet a wide range of engineering solutions and specifications. FDA accepted grades of GRAPHALLOY are available for use in food service equipment. NSF® International has certified two grades of GRAPHALLOY material for use in municipal well pumps and water treatment plant applications.
 
GRAPHALLOY bearings have operated for 20 years and longer in some applications. Standard designs are available but most GRAPHALLOY products are custom designed to the unique requirements of the specific application. Graphite Metallizing Corporation is ISO certified. For more information about Graphite Metallizing and its products, please visit us online at http://www.graphalloy.com or call 914-968-8400.
For more information contact:
Graphite Metallizing Corporation: Eric Ford, eric.ford(at)graphalloy(dot)com, 914-968-8400