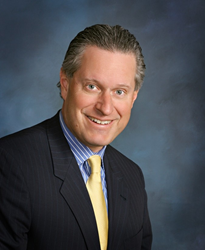 Do not pay an upfront application fee. It's a rip-off. Don't get ripped off.
Raleigh, NC (PRWEB) June 06, 2014
Andy May, the mortgage expert, explains how consumers can avoid the ultimate mortgage rip-off: paying the bank $500 and getting denied. What loyal customer wants to be thanked by getting charged for a denial (particularly when the consumer can call ADRMortgage.com to avoid such abuse)?
Celebrating 10 years (10 years without a single BBB complaint) in business, Andy May, owner of ADRMortgage.com, uncovers the easiest way to make sure the consumer doesn't cough up $500 to be denied for a mortgage. It's simple, don't pay an application fee. Let me repeat, do not pay an application fee. If the consumer's bank charges one, run. Don't walk, run. In 2012, according to Marketwatch, the bank with the most denials is Wells Fargo.
According to AnnaMaria Andriotis's September 28, 2013 article, "The top 10 largest mortgage lenders rejected over 100,000 consumers." Interestingly, at ADRMortgage.com - there are no upfront fees for applications. So, why pay one when the consumer doesn't have to? Even if only 50% of those applications came with a $500 application fee (upfront) consumers would have flushed $50 million dollars down the toilet. Contact ADRMortgage.com to avoid upfront junk fees."
The story goes on to state that some of the top ten banks in the country experienced denial/rejection rates as high as 1 in 3 mortgage loan applications in 2012. Data takes a while to be collected so these rates are sure to come down. But even if the denial rate is 25%, that's still too high when the consumer pays $500 to get rejected.
These tactics are often times used when building a new home. The down-payment may become part of the profit to the builder. And unsuspecting consumers lose hard earned down payment money. The one thing that a new home buyer needs more than anything is unbiased advice from a mortgage expert. Andy May, the mortgage expert, can help consumers avoid the loss of down payment when building a new home.
These are reasons why consumers should work with trusted, licensed, mortgage brokers. As the consumer's fiduciary the mortgage broker looks out for the consumer. At ADRMortgage.com there are no upfront fees charged. Period. Not even for the credit report. Good old fashioned customer service, and no BBB complaints ever to date. We take care of the client, it's the way ADRMortgage.com has always done it.
Get the most value out of a home sale or purchase by working with licensed professionals that have significant experience. Why risk your biggest asset to an 18 year old unlicensed person at a bank or credit union (these "loan officers" are often times unlicensed, although afforded lofty titles)? Find additional information from Andy May at Andy May's blog. ADRMortgage.com was founded by Andy May in 2005. Refinance, Purchase, VA, FHA, and nearly every loan product - for additional information, please go to http://www.adrmortgage.com or contact Andy May directly. License number 103418.