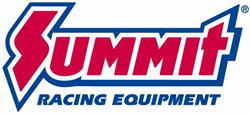 Tallmadge, Ohio (PRWEB) June 18, 2014
The 1955-57 Chevy has been shod with pretty much every wheel style ever made. But sometimes, the factory look is the best. Wheel Vintiques 67 Series Tri-Five Chevy Black Wheels may just be the perfect complement to a tail-finned Bowtie—they mimic the original stamped steel wheels Chevy made over half a century ago.
The 67 Series from Wheel Vintiques are made to clear modestly sized aftermarket disc brake setups, yet will still accept stock hubcaps. That means you can run modern brakes and still pull off a vintage look.
Each wheel has a black powdercoat finish. 14 and 15 inch diameters and multiple offset and backspace options are available as well.
See the Wheel Vintiques Tri-Five Chevy Wheels at Summit Racing.
Summit Racing Equipment
http://www.SummitRacing.com
1-800-230-3030