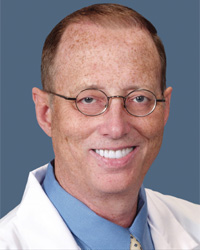 Tyler, TX (PRWEB) June 05, 2014
Residents seeking a solution for gum recession in Tyler, TX are encouraged to find out more about the Pinhole Surgical Technique (PST™). By utilizing this advanced technique, Dr. Loyd Dowd is able to effectively treat receding gums with reduced discomfort and minimal invasiveness for his patients that cannot be treated with traditional methods of gum grafting.
Millions of Americans deal with some degree of gum recession, although some do not suffer from noticeable or painful symptoms. Most people don't realize that not only are they losing gum tissue but they're also losing bone that can eventually lead to tooth loss. People may experience gum recession due to a genetic predisposition, nighttime teeth grinding, periodontal disease (the primary cause), or aggressive tooth brushing techniques. For those who experience tooth sensitivity and gum tenderness due to receding gums, PST™ is a quick and minimally invasive procedure that can help rectify gum recession for Tyler, TX patients with very little pain and recovery time.
During traditional gum recession surgery, healthy tissue is removed from another area of the mouth and is then grafted to the receding portion of the gums with the help of incisions and sutures. The process is invasive, can typically only treat small areas of the mouth at one time, and can take a couple of months to fully heal. If the receded gums are located in the front of the mouth, patients may have to deal with unsightly sutures until the area has had time to fully heal. PST™ is fast becoming a preferred alternative to traditional gum recession surgery and does not involve incisions or sutures.
During the procedure, Dr. Dowd makes a small opening in the gums very near the receded area. Once the entry point is made, a small instrument is inserted into the opening and is then utilized to loosen the gum tissue from the surface of the tooth. Once the gum tissue is loosened, it can then be gently repositioned to cover up the area of the tooth that is exposed due to recession.
Because PST™ does not involve taking tissue from the roof of the mouth or sutures of any kind, it usually does not cause the discomfort, bleeding, or swelling that is associated with typical gum grafting procedures. It is also a very quick process that produces immediate cosmetic benefits.
Residents who need treatment for gum recession in Tyler, TX are encouraged to call Dr. Dowd's office today and find out more about receiving PST™ to treat their receding gums.
About The Doctor
Dr. Loyd Dowd is an advanced surgical and restorative general dentist offering personalized dental care for patients in Tyler, TX. Dr. Dowd attended Tyler Junior College and then received his BS in Biology from the University of Texas at Arlington. He then received his DDS from the University of Texas Dental Branch at Houston. He accomplished fellowships at the International Congress of Oral Implantologists and a two year Pharmacology fellowship in cancer chemotherapy at the University Of Texas Graduate School Of Biomedical Studies, M.D. Anderson Cancer Center in Houston. Dr. Dowd is part of one percent of dental professionals providing the LANAP® FDA cleared laser procedure for gum disease and periodontal treatment. Dr. Dowd is also part of the less than one percent of dentists in Texas board certified to provide IV Twilight Sleep Conscious Sedation. Dr. Dowd and his team provide many state of the art, minimally invasive procedures seldom found in other general dental practices. To learn more about Dr. Dowd and his dental services, visit his website at http://www.tylerdentalcare.com and call (903) 482-4755.