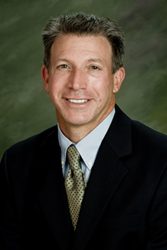 Plainville, CT (PRWEB) June 05, 2014
Dental patients who are suffering from painful symptoms due to various gum disease causes can now receive an FDA cleared laser gum disease treatment in Plainville. Dr. David Edelson is one of the very few dental professionals who is trained and authorized in the use of the Laser Assisted New Attachment Procedure (LANAP®) as a treatment method for the moderate to advanced stages of gum disease.
Gum disease is a very common condition that afflicts millions of Americans, but some patients choose to suffer from their symptoms rather than seek treatment. This aversion to receiving periodontal disease treatment may be due to fear of the pain and invasiveness of traditional gum disease treatment techniques or the inability to be away from their responsibilities long enough to heal from traditional gum surgery. These same patients may be more willing to properly treat their gum disease symptoms as they become aware of a minimally invasive option for laser gum disease treatment in Plainville called LANAP®. Patients who choose to treat their gum disease symptoms with LANAP® can expect to feel minimal pain during and after the procedure, and most patients recover more quickly after LANAP® than they do after receiving standard gum surgery.
There are several different factors that can lead to gum disease in old and young individuals alike. Potential gum disease causes and risk factors include insufficient oral hygiene leading to plaque and bacterial buildup, smoking, certain medications, diabetes, illness, and genetic susceptibility. In order to decrease the risk of developing gum disease, it is important to adopt a healthy oral hygiene routine that includes daily brushing, flossing, and regular dental checkups and cleanings. Individuals who already have gum disease symptoms should seek prompt treatment in order to keep the disease from progressing and leading to other health issues. LANAP® is now a preferred treatment method for periodontal disease patients who want to receive quick, minimally painful, and accurate gum disease treatment.
All Plainville residents who would like to learn more about gum disease causes or about LANAP® are encouraged to call Dr. Edelson's office and schedule a consultation. Prompt gum disease treatment in Plainville can lead to a more positive outcome and a reduced risk of developing additional diseases that have been linked to untreated periodontal disease.
About The Doctor
Dr. David R. Edelson is a general dentist offering personalized dental care for patients in Plainville, CT. Dr. Edelson received his B.S. in Biology from Trinity College in Hartford, CT. He then went on to receive his Doctor of Dental Medicine at Tufts University School of Dental Medicine. He completed his general practice residency at Boston City Hospital and his dental sleep medicine residency at Tufts University School of Dental Medicine. Dr. Edelson belongs to the one percent of dental professionals currently providing the Laser Assisted New Attachment Procedure (LANAP®), the first FDA-cleared laser procedure for gum disease and periodontal treatment. To learn more about Dr. Edelson and his dental services visit his website at http://www.plainvilledentist.com and call 860-357-6772.