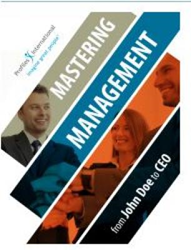 Waco, TX (PRWEB) June 06, 2014
Talent management solutions provider, Profiles International, has released a new eBook titled, "Mastering Management: From John Doe to CEO."
"At Profiles International, we know that good management is imperative to great workplace performance," said Michael Wilk, VP of Corporate Marketing at Profiles International. "We offer tools and insight to help managers become better leaders, to ensure the success of their company."
By downloading this eBook, you will learn:
-5 Tips for First-Time Managers
-How to Identify and Modify Your Management Style
-How to Manage Problematic Personalities
-How Management Misconceptions are Killing Your Business
-What Makes Richard Branson the Blueprint for Effective Management
-The Secret to Extraordinary Leadership
-How to Win the Loyalty of your People with Charisma
For more information and to download "Mastering Management: From John Doe to CEO," visit http://www.profilesinternational.com.
ABOUT PROFILES INTERNATIONAL
Profiles International is the best source for talent management solutions, with over 20 years' experience and more than 40,000 clients in over 120 countries. Profiles knows how people work and what motivates them. Their data-driven talent management solutions--built on complex behavioral science, yet simple to administer and read--help organizations find the right people, shape them into a winning team, and lead them to their full potential.
http://www.profilesinternational.com