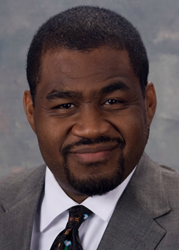 New Orleans, LA (PRWEB) June 11, 2014
Career Partners International, the largest provider of global career transition services and talent management solutions, welcomes Robert Spencer as Managing Director responsible for all practices in the Louisiana office of this global consulting firm. Michael D. McKee and John F. Burke, equity partners of Career Partners International - Louisiana, announced the appointment.
Following another record year of revenue growth in 2013, Career Partners International expanded its leadership team and is positioned for continued growth in response to the human capital needs of its clients and the demands of an increasingly complex talent management marketplace. Spencer is opening the New Orleans office to bring best-in-class outplacement, leadership development, and recruitment/staffing to its clients in the State of Louisiana.
With more than 20 years of experience working for four different Fortune 500 companies, Spencer possesses extensive expertise in enterprise-wide diversity initiatives, succession planning, workforce planning initiatives, talent acquisition, college recruiting, employee and leadership training and development.
Immediately prior to joining Career Partners, Spencer spent nearly 11 years at Entergy, most recently serving as Director of Inclusion and Leadership Planning. He began his professional career as a human resources consultant for Tenneco Gas Company and following a move to the Kelsey-Seybold Medical Clinic where he served as Vice President of Human Resources, Spencer joined Compaq Computer Corporation where he held various leadership roles. When recruited to Entergy, Spencer's last position with Compaq was as the corporation's Ethics and Compliance Officer.
Spencer's civic and volunteer activities include serving as both Chairman of the New Orleans Workforce Investment Board and Chairman for Jefferson RISE, a proposed 6-12 charter school in Jefferson Parish. He was past President of the University of Houston-Downtown Alumni Association, an executive committee member of Houston Citizens Chamber of Commerce, President of the Board of Directors of Volunteer Houston, a member of the Board of Directors of the Native American Chamber of Commerce – Houston, an Advisory Board Member for Dean's Professional Services, and Chairman of the City of Houston's Mayor's Affirmative Action Advisory Commission.
Spencer is an alumnus of Leadership Houston's Class XVII, United Way's Project Blueprint Class XXI, The Center for Houston's Future, the Texas Lyceum, and the New Orleans Regional Leadership Institute.
"We are truly fortunate to have Robert Spencer on our leadership team," shared Michael D. McKee, equity owner and managing partner for Houston, Dallas, Austin and Louisiana. "He has an outstanding background and an excellent reputation in the New Orleans community. He will definitely provide significant resources to our corporate clients as they address their critical Talent Management needs."
About Career Partners International
Career Partners International enhances organizational performance and people's lives every day! As a global leader in talent management consulting since 1987, organizations of all sizes and industries trust Career Partners International for the very best outcomes to their most challenging and important talent strategies and initiatives. With the most experienced and respected consultants in more than 45 countries, Career Partners International provides clients with one-on-one access to local experts in talent development, career management, executive coaching, outplacement and career transition services to successfully assess, engage, develop and transition talent to drive organizational performance. Additional information may be found at http://www.cpiworld.com.