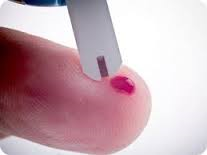 we are determined to keep an eye on FDA announcements concerning Blood Glucose Meters and inform the public
San Diego, CA (PRWEB) June 06, 2014
AttorneyOne.com, a recognized authority on law, update the website daily regarding all the latest information from the FDA on safety alerts for Blood Glucose Meters.
The FDA issued an update on April 14, regarding a previous recall of Freestyle and Freestyle Flash Blood Glucose Meters, by Abbott, that classified it as Class I. The reason for the recall was that, when used with the Abbott FreeStyle test strips, the specific meters may produce mistakenly low blood glucose results.
As the FDA notes, symptoms of high blood sugar include excessive thirst, nausea, vomiting, abdominal pain, excessive urination, blurred vision, and weakness. The recall includes the OmniPod Insulin Management System with the built-in FreeStyle Blood Glucose Meter as well.
Taking into consideration the latest developments, AttorneyOne.com monitor daily and update the website providing accurate information on all relevant FDA safety alerts. Sean Burke, director of Media Relations at AttorneyOne.com, adds "we are determined to keep an eye on FDA announcements concerning Blood Glucose Meters and inform the public. For that reason", he continues, "our focus should squarely fall on investigating these safety alerts and getting the word out."
According to the original announcement "If the only meter available to you is an affected meter, continue to test your blood glucose as recommend by your doctor while you wait for your replacement meter. When using an affected meter, follow the precautions and recommendations in the press release." And the FDA announcement continues "If you have access to an alternative glucose meter, immediately discontinue use of the affected meter and take the necessary steps to continue to monitor your blood sugar with the alternative meter."
AttorneyOne.com has further information on Blood Glucose Meters at the website including latest major drug and medical products law news.
Headquartered in San Diego, CA Attorney One was founded in 2004 and is not a law firm. They offer a nationwide legal service which helps consumers find the best representation for their legal needs. You can learn more about Attorney One at our website http://www.attorneyone.com. You can also find us on Facebook at http://www.facebook.com/AttorneyOne. Checkout earlier news from us at http://www.prweb.com/releases/2014/06/prweb11917358.htm