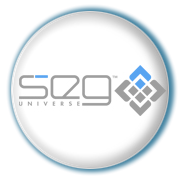 Nashville, TN & Burbank, CA (PRWEB) June 10, 2014
Success in the ever advancing world of technology, marketing and media today requires more than knowledge, it also requires vision. No one embodies that truth more than Saum Ghosh and SEG Universe. Ghosh approaches the world of web design, music and marketing with an eye on where things are going as much as where they are, and this vision has been providing his clients with unparallelled success ever since.
"I started from a music background and built the company based on seeing where the industry was going," commented Ghosh. "Understanding the interconnectedness of media, music, IT, and marketing gave us a head start on really meeting our client's needs. I'm proud to say what we're doing with SEG Universe is something special and it's clear that our clients agree with the results we bring to the table." SEG universe was recently listed as a top 50 Web developer by up city.
The company has very high profile clients in the fiber optic industry; medical industry; aviation industry and, of course, the music industry. Artists signed to SEG Universe's label include: Saum G, Sub Shanti, DZ / Reaction, Karius Vega and Kronix.
SEG Universe also provides web hosting and design, web development (focusing on Web 2.0), SEO, animation, audio production and music licensing services.
Clients have been incredibly enthusiastic about SEG Universe's work.
MetroMD recently said about SEG Universe's SEO services, "SEG Universe's design of our site http://www.metromd.net was dealt with extreme professionalism and in a timely manner. Highly recommended."
To learn more about the company and to see samples of their work visit https://www.seguniverse.com, call 323-389-7348 or email info(at)seguniverse(dot)com.
By: Jennifer P