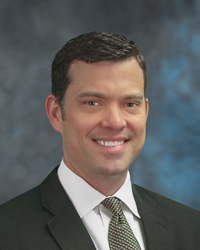 Knoxville, TN (PRWEB) June 09, 2014
As a Certified Public Accountant (CPA), Eric R. Elliott brings more than 15 years of experience with national clients across a variety of industries and a broad background in tax compliance and consulting services to Pershing Yoakley & Associates.
"On behalf of our owners, I am honored to announce Eric's employment with our firm," said PYA President Ed Pershing. "The success we've enjoyed over our 30-year history is due to the outstanding individuals that make up PYA. We look forward to Eric continuing in this tradition and to the many contributions he will bring to our firm, the tax department, and most importantly, our clients."
Elliott's areas of expertise include transaction due diligence consulting, tax acquisition planning, and year-end tax planning strategies. He has also defended middle market companies in IRS tax examinations throughout the United States. He holds a Bachelor of Accounting and a Master of Business Administration (MBA) degree from the University of Tennessee-Chattanooga.
In 2013, Elliott was recognized by the Tennessee Society of Certified Public Accountants (TSCPA) as an Extraordinary Young Leader Under 40. He frequently speaks to accounting and professional organizations throughout the nation.
Active in community and non-profit organizations, Elliott is a past treasurer and executive board member of Junior Achievement of East Tennessee. He has served on numerous boards and committees of the Tennessee Society of CPAs and is a member of the American Institute of Certified Public Accountants.
###
PYA has been listed as an Accounting Today Top 200 Accounting Firm and last year was named an All-Star Accounting Firm by Inside Public Accounting. Ranked by Modern Healthcare as the nation's 10th largest privately held healthcare consulting firm, PYA serves clients in 48 states from offices in Atlanta, Kansas City, Knoxville, Nashville, and Tampa Bay. PYA and its affiliate companies - Realty Trust Group, PYA Waltman Capital, Healthcare Horizons Consulting Group, and PYA Analytics - have more than 270 employees.