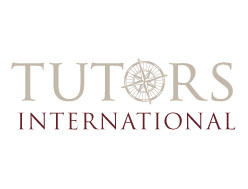 This seemingly small change in formatting will have a knock-on effect within the tutoring industry.
(PRWEB UK) 9 June 2014
In a blog published today, Adam Caller, founder of Tutors International, reported that, "The Times Educational Supplement (TES)[1] has gradually made some changes to the format of both the online and print versions of their educational supplement; a publication many see as vital to the recruitment of high-quality teaching staff in the educational sector. The publishers have made the decision to stop their dedicated section for private tutor job vacancies on the online version of the newspaper. As well as this, the miscellaneous section on the back page of the print supplement will also be lost."
Adam Caller, who founded global private tuition agency, Tutors International, in 1999, spoke of his concern over these changes and the effect they will have on private tutors looking for employment. Mr Caller stated, "While I sympathise with the TES and the difficulty they it says they it faces in verifying the authenticity of jobs in this section, I'm surprised the publishers haven't sought a way around the problem, as many high-quality tutoring applicants came from this popular and respected source, and the knock-on effect of this missing recruitment section will have far-reaching implications for the industry."
But it is not just how the changes will affect the Tutors International's recruitment process that concerns Mr Caller. He has voiced apprehension over the damage this could do in the private tutoring industry, having an impact on tutors looking for work. "Teachers look for new opportunities in the TES. By removing the private tutoring job section, the tutoring industry will fail to reach this huge wealth of teaching talent, and teachers will lose out by remaining unaware of these exciting, rewarding and highly paid teaching placements."
Unlike other tutoring agencies, new recruits for Tutors International are not assigned to jobs from a 'pool' of available candidates and this is why the loss of the supplement section is of such importance. Caller explained that "each of our placements have specific demands which need to be catered for. We do not have a 'one size fits all' policy, each post has its own individual requirements and therefore is advertised separately."
Tutors International is now the only private tutoring company that continues to advertise their vacancies in the TES, but even those adverts are limited in reach by the administrative criteria that are incompatible with the global nature of many roles.
The loss of the 'miscellaneous' section on the back page of the print supplement is another blow to those looking for work. "This section, famed as the home of interesting and out-of-the-ordinary vacancies will be sorely missed," lamented Mr Caller.
There seems to be little doubt that these alterations will mean changes ahead for the industry. Adam Caller concluded his criticism, stating "This seemingly small change in formatting will have a knock-on effect within the tutoring industry: students, parents, tutors and organisations like ourselves will suffer the consequences. By not providing for this core area of education, the TES is neglecting the needs of a large portion of society and missing out on their share of the profitable private tutoring market."
References
[1]Times Education Supplement, http://www.tes.co.uk online and in print, latest edition 30 May 2014.
Notes to Editors:
Tutors International is a worldwide organization providing experienced full-time private tutors to work with children of all ages and nationalities, in a wide variety of situations, including international relocation, after-school support, full-time home tuition, support for AD/HD and dyslexia, home schooling for frequent travellers, and college prep and coaching.
Tutors International was founded by Adam Caller who has tutored students of all ages. He has received specialist training in dyslexia and AD/HD and is very sensitive to children's educational difficulties. He has now turned this expertise to recruiting, training and placing other tutors with HNW and UHNW families around the world. Adam is a member of the Independent Educational Consultants Association (IECA).