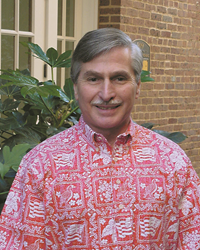 Sy has served as our executive officer for more than 20 years as BRIT has grown and found its place among the great botanical research institutes of the world
Fort Worth, TX (PRWEB) June 06, 2014
The Botanical Research Institute of Texas (BRIT) today announced that S. H. Sohmer, Ph.D., FLS, BRIT's president and CEO, will retire on July 31, 2014. Mrs. Patricia Harrison, BRIT's vice president and director of education, will serve as interim director during the search for Dr. Sohmer's successor.
"Sy has served as our executive officer for more than 20 years as BRIT has grown and found its place among the great botanical research institutes of the world," said Harry Bartel, BRIT's chairman of the board of directors. "His passion, experience, and leadership have been instrumental to BRIT's success, and I know he'll be looking forward to many more interesting opportunities."
For the privately funded nonprofit, Sohmer has also been significantly responsible for raising funds for the institute. "His invaluable accomplishments have put the institute on solid financial ground for many years to come," said Bartel. "To recognize Sy's contributions to BRIT, the Board will name him director emeritus and will present him with the 2015 International Award of Excellence in Conservation."
"My life's dream has been to create and lead a botanical organization of international renown," said Sohmer. "As a scientist, you are always looking for that one-in-a-million discovery. Well, in 1993, I made that discovery — at BRIT. Since then, I have devoted my life to growing it into a research and educational organization that is known and respected around the world. What a gift it has been to be involved with the staff, nearly all of whom I have hired, members, volunteers, board, and the many donors without whom we could not exist! "
During Sohmer's tenure, BRIT has grown from an organization with an annual budget of $175,000 and a staff of three, housed in a 12,000-square-foot warehouse in downtown Fort Worth with about 400,000 dried plant specimens and a botanical and horticultural library of some 50,000 titles, to an organization with an annual budget of $3.2 million and a staff of 30, housed in a 70,000-square-foot highly energy-efficient and sustainable LEED platinum-rated building adjacent to the Fort Worth Botanic Garden. BRIT is currently the 11th-largest herbarium in the United States, possessing over 1.1 million specimens and over 150,000 titles in its library. It is home to major education and research programs that are global in their reach and vision. BRIT's endowment has grown from zero to nearly $60 million today.
When Sohmer joined BRIT in 1993, he brought many years of experience to the infant institute. He was the senior biodiversity advisor for the U.S. Agency for International Development. He served as chairman of the Botany Department of the Bernice P. Bishop Museum in Honolulu and was concurrently director of research. Previously he was with the University of Wisconsin - La Crosse, Department of Biology, and created the third largest herbarium in that state. He was a post-doctoral research fellow at the Smithsonian Institution, and a forest botanist in the Office of Forests, Department of Primary Industry, Papua New Guinea.
He plans to remain active in a number of professional societies including the Society for Economic Botany. He is a Fellow of the Linnaean Society of London, a research associate at the Royal Botanic Gardens, Kew, and an adjunct professor at Texas Christian University. He is a Liveryman in the Worshipful Company of Gardeners, one of the Guilds in the City of London, and he was given the Freedom of the City of London in 2006.
His educational background includes a B.S. from the City College of New York, an M.S. from the University of Tennessee, and a Ph.D. from the University of Hawaii.