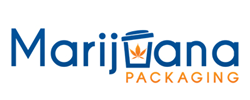 despite this overwhelming shift of public opinion, the federal government continues its hard line of oppression against medical marijuana
Washington, D.C. (PRWEB) June 06, 2014
In a recent report by CBS News, the GOP-majority backed House surprisingly voted 219-189, in favor of keeping the Federal Government out of the affairs of states that have legalized medical marijuana. This vote comes as a relief to marijuana advocates throughout the U.S., who feel as though Congress is past due in aligning it's priorities with that of the public's, regarding medical marijuana. GOP Republican Dana Rohrabacher, the initiator of the amendment, told CBS News that "despite this overwhelming shift of public opinion, the federal government continues its hard line of oppression against medical marijuana."
According to CBS News, 61% of Republicans support medical marijuana, while an even higher majority of Independents and Democrats support the medicine. "The train has already left the station", said Oregon Democrat Earl Blumenauer to CBS News. The overwhelming shift of marijuana advocacy not only from the public sector, but now the political, shows the continual upward momentum of medical marijuana support in the U.S.
A representative from A&A Packaging stated that "now that Congress is officially pulling out of the war on medical marijuana, states that have already legalized marijuana can focus on what matters most, patients and businesses rights to use marijuana, without having to look over their backs every five minutes." A&A Packaging has been a premier wholesale distributor the medical marijuana packaging industry before legalization was signed into law, and has always been a firm advocate of medical patients and dispensaries rights. They support the House's decision to keep the Federal Government out of legalized medical marijuana state's business and legal affairs.
A&A Packaging is an industry leading supplier of pharmaceutical packaging, medical marijuana containers, and a variety of C.P.S.C. certified child resistant marijuana packaging containers for all legal and medical marijuana dispensary businesses. They offer products at wholesale prices without compromising the compliance quality and state regulations of legalized states. To learn more about how A&A Packaging can help your dispensary or pharmacy business, call (888) 315-2453 or visit their website at http://www.marijuanapackaging.com.
For additional information on this report by CBS News, visit the article published on 5/30/2014: http://www.cbsnews.com/news/house-votes-to-protect-states-medical-marijuana-laws/