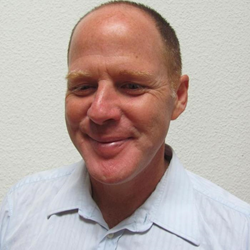 [Real Money] will teach people the skills, strategies, and practices that make financial independence . . . a reality.
Corvalis, Oregon (PRWEB) June 12, 2014
Alan Steinborn, entrepreneur, curriculum developer, and workshop facilitator, announced today the pre-launch of Real Money, a new 10 week money literacy and financial freedom course and members only online community created especially for 20 to 35 year-olds. "I am creating this platform because this generation faces economic challenges on the order of pre-Depression America and they are going into it unarmed. That is the reality," says Steinborn. The course will be available to the public starting September 16, 2014.
Today's announcement marks the launch of Real Money's informational website, including an opportunity to subscribe to updates and join the Real Money team on social media platforms.
"We have launched a 'coming soon' page that explains what the course includes and how it helps people. It's also an opportunity to stay updated on the progress of the platform as it is being built, and take advantage of early enrollment opportunities," says Steinborn.
Until now, most money courses have come in the form of books and coaching. The Real Money course innovates by providing an affordable course combined with an online community, forever free for anyone who registers. The online community, "is going to make money fun! It can be fun! Through the platform people will develop the habits they learn in the course through games, recognition from the community, accountability partners, coaches, and other social media functions you find on Facebook and the like. It will be a safe environment where people can communicate authentically about their situation without fear of being judged, insulted, or anything else. Our standards of community make sure of that," says Steinborn.
"As I was doing the initial research for this course, it became obvious that today's twenty somethings began their post-graduation careers during the height of the 2008 global economic crisis," says Steinborn. "Many carry student loans and credit card debt, and a large minority have had difficulty finding meaningful and financially adequate work. I want to help them turn this around so they can feel in control."
Steinborn's Real Money course and online community platform will educate twenty and thirty year-olds to not only understand their finances and manage their money, but to change their relationship with money so they can "follow their dreams and, if they want, use their talents to address many of the pressing economic, environmental, and social issues facing the world today," says Steinborn.
The 10 week course includes video, a workbook, reading materials, and live interactions with Steinborn himself, an internationally known curriculum developer and workshop facilitator.
The Real Money online community, an industry first, will provide opportunities to form relationships with peers, set goals, help other members achieve their goals, and share their progress through public or private blogs. The community will be completely secure and private, so members can share their experiences and concerns knowing their information is safe. This approach is expected to improve not only the individual well-being of participants, but, as it grows, the potential for global financial health.
Going forward, Steinborn will refine course materials, beta test the public and private portions of the platform, and continue to develop relationships with industry leaders so that, at the September 16, 2014, Real Money launch, users will have everything they need to transform their relationship with money. "My vision," Steinborn says, "is a wave of young people gaining the finances to retire early and with their free time and resources, to change the world. It is hard to change the world when you are living from paycheck to paycheck, but it doesn't have to be that way. This course will teach people the skills, strategies, and practices that make financial freedom more than a pipe dream. It will make it a reality. Then the sky truly is the limit."
To find out more go to: http://www.realmoneylife.com.
Overview of Real Money
Company name: Real Money
Date of establishment: May 19, 2014
Founder: Alan Steinborn
Team members: Anna Colibri, SEO Copywriter; Tom Chedd, Online Community Platform Developer; Bobby Buchanan, Designer; Stephen Standridge, Gamification Expert, Gabriel Lamb, Videographer; Rolando Pereza, Community/Social Media Manager
Location: Corvalis, Oregon