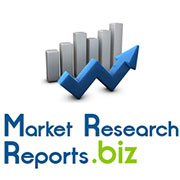 Wearable Technologies
Albany, NY (PRWEB) June 08, 2014
Wearable Technologies in Clothing 2014 - 2020
The convergence of digital technology and apparel represents a huge opportunity as the telecom, electronics, clothing, and accessories industries cooperate to bring wearable technology to the consumer in a very personal way. While some wearable technology examples represent trendy fashion statements, others bring more than form as high function becomes a reality, particularly in the health and fitness sub-segment.
Visit Complete Report Here: http://www.marketresearchreports.biz/analysis-details/wearable-technologies-in-clothing-2014-2020
We see certain wearable technologies in clothing as fully integrated, stand-alone offerings while others are enablers of others such as sensors. Wearable sensors must be flexible, durable, multifunctional and washable to be used in clothing. Most wearable sensors made of pouring a liquid polymer insulator over nanowires attached to a silicon plate. Sensors get integrated into clothing or can be in direct contact with the human skin.
This research evaluates wearable technology in clothing including current offerings, anticipated future solutions, and the overall industry outlook. The report also provides forecasting for 2015 to 2020.
Target Audience:

Telecom companies
Semiconductor companies
Health and fitness industry
Clothing and accessory industry
Wearable technology companies
Table of Contents
1 Introduction
1.1 Executive Summary
1.2 Topics Covered
1.3 Key Questions Answered
1.4 Target Audience
1.5 Companies Mentioned
2 E-textile and Wearable Technology in Clothing Overview
2.1 Sensors used in Wearable Systems
2.1.1 Movement Sensors
2.1.2 Respiration Sensors
2.1.3 Piezoelectric Usage in Sensors
2.1.4 Skin Sensors
2.1.5 Thermal Sensors
2.1.6 Heart Rate Monitors
Download Full Report with TOC: http://www.marketresearchreports.biz/sample/sample/206891
3 E-Textiles
3.1 Fabric Design
3.2 Wearable Electronics
3.3 Current Applications
3.3.1 Soft Switches Integrated into Clothing
3.3.2 Sensors
3.3.3 Fabric based Touch Sensing Solutions
3.4 Lighting Systems
4 Future Applications
4.1 Hoodie Headphones
4.2 Body Heat Temperature Monitoring Clothing
4.2.1 System Component
4.3 Changing-Colour Lighting Clothing
4.3.1 Scarfs
4.3.2 Ties
4.4 Speed-Meter Displays Clothing
4.4.1 Sports Applications
5 Wearable Technologies and Fashion
5.1 Wearable Tech and Fashion
5.2 Wearable Tech and Usability in Clothing
6 Vendor Landscape
6.1 CuteCircuits
6.1.1 Kinetic Dress
6.1.2 M Dress
6.1.3 Galaxy Dress
6.1.4 T-shirtOS
6.2 Adidas
6.2.1 Micoach Mobile
6.2.2 miCoach X_CELL
6.2.3 MICOACH SPEED_CELL
6.2.4 MICOACH Smart Run
6.2.5 Heart rate Monitor
6.2.6 MICOACH PACER
6.3 AiQ Smart Clothing
6.3.1 BioMan
6.3.2 NeonMan
6.3.3 ThermoMan
6.4 OMsignal
6.4.1 OM Signal Shirt
6.5 Clothing+
6.6 Nike
6.6.1 Fuel Band
6.7 Textronics
6.7.1 Textro-Sensors
To Buy A Copy Of This Report: http://www.marketresearchreports.biz/analysis/206891
7 Global Market Forecasts 2015 - 2020
7.1 E-Textiles
7.2 Wearable Electronics
Figure 1: Soft Switching in Clothing
Figure 2: Wearable Sensors Attached to the Skin
Figure 3: Bags with Music Players Control Switches
Figure 4: Levis RedWire
Figure 5: LED Lighting into Clothing
Figure 6: Hoodiebuddie Headphones
Figure 7: Body Temperature Sensors with Displays
Figure 8: Lighting Scarfs
Figure 9: Ties with LED Lighting
Figure 10: Speed-sensor Vest
Figure 11: The Kinetic Dress
Figure 12: The M Dress
Figure 13: The Galaxy Dress
Figure 14: T-ShirtOS
Figure 15: Adidas miCoach X_CELL
Figure 16: MICOCH SPEED_CELL
Figure 17: Adidas MiCoach Smart Run Watch
Figure 18: Micoach HRM attached to User's Chest
Figure 19: MICOACH PACER
Figure 20: BioMan Shirt
Figure 21: Nike FuelBand
Figure 22: Global E-Textile Revenue 2015 - 2020
Figure 23: Global E-Textile Market 2015 - 2020
Figure 24: Biosensors Revenue 2015 - 2020
Figure 25: Biosensors Market 2015 - 2020
Related Reports:
Patent Applications of the Flexible Wearable Computer Industry 1Q 2014: http://www.marketresearchreports.biz/analysis/206028
This research report presents the recent quarter review of the patent applications in the flexible wearable computer industry. The report, which is based on the survey of USPTO database, includes patent application volume—both overall and by assignee country, assignee rankings, IPC rankings, and USPC rankings.
The report finds that the industry's patent applications totaled 336 in the first quarter of 2014, up 41.2% year on year. A breakdown by assignee country reveals that Korea, Japan, Canada, and Finland all saw considerable growth in patent applications in this quarter.
Download sample report: http://www.marketresearchreports.biz/sample/sample/206028.
Rankings by the IPC classification show that the mainstream application of flexible wearable computers will be the collection of biological information for healthcare purposes.
Wearable Medical Technology Market - Global Industry Analysis, Size, Share, Growth, Trends and Forecast, 2013 - 2019: http://www.marketresearchreports.biz/analysis/176544
Over the past decade, the world has been witnessing a great deal of progress in the field of wearable medical technology that has led clinicians to work more efficiently by enabling them extending patient care even outside the hospital environment. The global market for wearable medical technology encompasses continuous glucose monitoring devices, wearable drug delivery devices, wearable patches, sleep monitors, smart watch and smart clothing. These technologies play a critical role in managing and monitoring a variety of chronic diseases ranging from diabetes to cardiovascular diseases. A continuous glucose monitoring device provides a greater view of glucose trends in the body by alerting wearers if their glucose levels are rising or falling too quickly.
The world is witnessing a rapid growth in global wearable medical technology market primarily because of technological innovation, increasing health consciousness and globally rising aging population. Rising aging population is expected to increase the demand for continuous glucose monitor and other wearable technologies that will help clinicians by enabling them up to date information about elderly people health conditions.
Wearable medical technology products are expected to reduce the overall healthcare cost in future by providing effective disease monitoring and management. Geographically, North America dominates the global wearable medical technology market as majority of the market players are present here, thus many technological advancements are first introduced in this region. In emerging markets of Asia-Pacific and Latin America, the market is expected to grow due to increase in healthcare awareness, continuously improving economy leading to increased affordability and relatively less competition compared to developed regions
Some of the key players in this market are Medtronic, Inc., Abbott, AiQ Smart Clothing Inc., Zoll Medical corp., Polar Electro Inc., Philips Healthcare, Diacel Corp., BASF SE, Cambrex Corp. and Solvias AG.
Download sample report: http://www.marketresearchreports.biz/sample/toc/176544.
Contact US:
Office: United States
State Tower
90 State Street, Suite 700
Albany, NY 12207
United States
Toll Free: 866-997-4948
Tel: +1-518-618-1030
E: sales(at)marketresearchreports(dot)biz