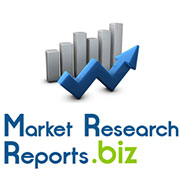 China Tire Vulcanizer Industry Report, 2014-2017
(PRWEB) June 07, 2014
China Tire Vulcanizer Industry Report, 2014-2017
Vulcanizer is mainly used for the vulcanization processing of various rubber products, rubber belt, slab rubber, etc., considered as the advanced hot-pressing equipment for compression moulding of thermosetting plastics.
Browse China Tire Vulcanizer Industry Report With Toc: http://www.marketresearchreports.biz/analysis-details/china-tire-vulcanizer-industry-report-2014-2017
In 2013, China's tire vulcanizer ownership reached 19,301 units, increasing by 8.23% YoY, 1.07 percentage points higher over the same period of 2012, of which, mechanical vulcanizer saw a year-on-year increase of 3.89% to 14,804 units; hydraulic tire vulcanizer climbed 25.46% YoY to 4,497 units, with popularizing rate up to 23.3% among tire vulcanizers.
There are an ever-growing number of manufacturers entering the market given the optimistic prospect for hydraulic tire vulcanizer. Vulcanizer manufacturers were mainly divided into two categories in 2013: mechanical vulcanizer manufacturers that transfer the emphasis of research and development to hydraulic vulcanizer, such as Guilin Rubber Machinery, Yiyang Rubber & Plastics Machinery Group, etc.; the others refer to manufacturers that directly start from hydraulic vulcanizer and enter the tire vulcanizer market, represented by Greatoo Inc., MESNAC and Beijing BAMTRI Dairui Technology Development Co.,Ltd..
To Download Full Report with Toc: http://www.marketresearchreports.biz/sample/sample/206886
Among them, Greatoo Inc. saw hydraulic tire vulcanizer capacity of 320 units, sales volume of 303 units (up 32.31% YoY), revenue of RMB400.91 million (up 31.62% YoY), average unit price of RMB1.3231 million and gross margin of 34.90% in 2013. In 2014, it has received orders involving more than 400 vulcanizers, already scheduled to the first half of 2015. Greatoo Inc. embarked on the research and development of hydraulic vulcanizer from 2005, expanded hydraulic vulcanizer projects in 2007 and 2011; it is expected that its hydraulic vulcanizer capacity will reach 620 units in 2015.
The rapidly-growing radial tire will drive the demand for hydraulic tire vulcanizer in the future. According to the MIIT's (Ministry of Industry and Information Technology of the People's Republic of China) Tire Industry Policy, in 2015 China's radialization rate will attain 100% in passenger car tyres, 85% in light truck tyres and 90% in heavy-duty truck tyres. Hydraulic tire vulcanizer is expected to replace mechanical tire vulcanizer gradually, with its market demand to maintain over 25% growth in 2014-2017.
Inquiry Before Buying Report:http://www.marketresearchreports.biz/analysis/206886
Table of Content
1 Overview of China Tire Vulcanizer
1.1 Definition and Classification of Vulcanizer
1.1.1 Definition
1.1.2 Classification
1.2 Tire Forming Vulcanizer
1.3 Mechanical and Hydraulic Tire Vulcanizer
1.4 Industry Policy
2 China Tire Vulcanizer Market
2.1 Overall Market
2.1.1 General Situation
2.1.2 Market Situation
2.1.3 Market Demand
2.2 Hydraulic Tire Vulcanizer
2.2.1 Inventory
To Find More Reports Under Machinery Market Research Reports:
http://www.marketresearchreports.biz/category/169
About Us
Marketresearchreports.biz is the most comprehensive collection of market research reports. Marketresearchreports.biz services are especially designed to save time and money of our clients. We are a one stop solution for all your research needs, our main offerings are syndicated research reports, custom research, subscription access and consulting services. We serve all sizes and types of companies spanning across various industries. For More Information: http://www.marketresearchreports.biz/.
Contact US:
Office: United States
State Tower
90 State Street, Suite 700
Albany, NY 12207
United States
Toll Free: 866-997-4948
Tel: +1-518-618-1030
E: sales(at)marketresearchreports(dot)biz
More Research Reports Under the same Publisher: http://www.marketresearchreports.biz/publisher/67