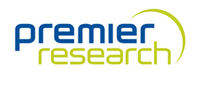 Toronto, Canada (PRWEB) June 11, 2014
What if a product has the ability to achieve multiple indications in multiple therapeutic areas? How would one decide the best way to proceed in order to invest in the top opportunities with the highest return on investment? What are the leading differentiating claims that a sales representative will need in order to sell products successfully versus the competition? How should one approach the product development journey with a successful end in mind? If only one had a crystal ball…
These are all vital questions that can be clearly answered using a robust Target Product Profile (TPP) process that drives important regulatory, clinical, preclinical, marketing, health economic and reimbursement strategies. TPP is an essential multi-disciplinary tool, a living document, a link from discovery to market entry that helps align the strategy development across the various functions. In 2007, FDA released draft guidance regarding the Target Product Profile as a "strategic development process tool." The FDA Guidance document is primarily aimed at drug development, however, device and diagnostic companies can adapt principles from its content that are relevant to Medical Device & Diagnostics programs.
The TPP process for Medical Device & Diagnostics is a disciplined planning approach that involves cross-functional discussions comparing products to standard of care or a top competitor's product. In order to best position a product in the marketplace, the TPP process involves a thorough evaluation of each product (including competitor's products) by comparing:

desired indications
safety and efficacy claims
pricing and reimbursement
product valuation for each indication
differentiating product features
exclusivity measures
Ultimately, by following the same disciplined TPP approach for all products and indications in one's portfolio, comparisons for portfolio decisions are much easier to make, particularly considering the resource and financial constraints that every organization faces.
Join keynote speaker Kimberly Hunsicker, Vice President of Medical Device and Diagnostics at Premier Research for an information session that will include a Q&A with the audience.
For more information about this event or to register, visit: Target Product Profile Guiding Cross-functional Strategies for Medical Device and Diagnostic Organizations.
About Premier Research
Premier Research is a leading global contract research organization serving biotech, pharmaceutical and medical device companies. The company's medical devices and diagnostics unit has conducted more than 245 projects and enrolled over 55,000 patients.
To learn more about Premier Research Medical Device & Diagnostics, visit: http://www.premier-research.com/device.
Hosting this webinar
Xtalks, powered by Honeycomb Worldwide Inc., is a leading provider of educational webinars to the global Life Sciences community. Every year thousands of industry practitioners (from pharmaceutical & biotech companies, private & academic research institutions, healthcare centers, etc.) turn to Xtalks for access to quality content. Xtalks helps Life Science professionals stay current with industry developments, trends and regulations. Xtalks webinars also provide perspectives on key issues from top industry thought leaders and service providers.
To learn more about Xtalks, visit http://xtalks.com.
For information about hosting a webinar, visit http://xtalks.com/sponsorship.ashx.
Contact:
Michelle Tran
Tel: +1 (416) 977-6555 ext 284
Email: mtran(at)xtalks(dot)com