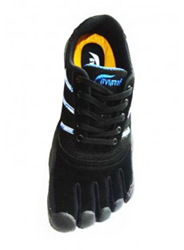 (PRWEB) June 08, 2014
Today, Fecbek.com, a well-known shoes manufacturer and retailer, proudly announces its new collection of Five Fingers Shoes which come in various styles; all of these models are made of good quality materials, and they are offered at incredibly cheap prices.
"I bought a pair of FiveFingers shoes. I have been running in them now for three weeks. I am loving them. I have something to share with others." A customer from the UK said. People can visit http://www.fecbek.com/fivefingers/ to find more information.
"Unlike any other footwear on the market, FiveFingers is much more attractive and comfortable. You will absolutely find yourself more likely to draw other people's attention," the vice president of Fecbek.com said.
About Fecbek.com
Fecbek.com is a leading online retail and wholesale store specializing in selling clothing, shoes, bags, wedding and occasion dresses, Cosplay, costumes and beauty products. With a wide selection of products at a low price, the company has been universally recognized for honesty, high efficiency and thoughtful services; it has built a long-term relationship with many customers.