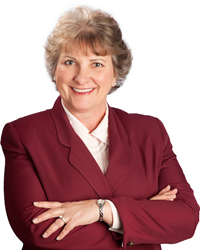 I want to bring awareness to the need for ensuring coverage sooner rather than later.
San Luis Obispo, CA (PRWEB) June 21, 2014
Oftentimes, the need for long-term care insurance is not discussed until an individual is faced with an injury or illness, according to San Luis Obispo health insurance agent, Susan Polk. With the costs of care directly impacting families, it is essential to consider long-term care insurance long before these life events occur. To help better educate her clients and others throughout San Luis Obispo County, Polk has added a wealth of information on the topic of long-term care insurance to her website, http://www.susanpolk.com.
"I have the heart of an educator," says Polk, "and I like to help people decide what will work best for their situation based on their family health history and their family situation. The need for long-term care assistance may come about because of an illness, disability, injury, or a terminal condition so it is important to be prepared with the proper insurance before these occur."
Long-term care becomes more of a reality as a person ages. According to data compiled by the Social Security Administration shows the average life expectancies in the United States today are: a man reaching age 65 can expect to live until he is 84 and a woman turning age 65 can expect to live until she is 86. Outside these averages, the data further shows that approximately one in four of these individuals will live past age 90, and one in 10 will live past 95.
In order to assure a higher chance of eligibility and lower-cost premiums, the best time to buy long-term care insurance, according to the AARP, is likely when an individual is entering middle-age and is still in relatively good health. Planning ahead can also result in lessening the dependence on friends and family at a later date.
"Many people do not realize just how prevalent the need for long-term care is," says Polk, who has been writing long-term care policies for 25+ years. "I want to bring awareness to the need for ensuring coverage sooner rather than later. The most ideal time to start a program is when a person is in their 50s; many financial advisors say by age 60."
Some of the average costs in the United States for long-term care such as nursing and medical assistance, according to longtermcare.gov, include:

$205 per day or $6,235 per month for a semi-private room in a nursing home
$229 per day or $6,965 per month for a private room in a nursing home
$3,293 per month for care in a one-bedroom unit in an assisted living facility
$21 per hour for a home health aide
$19 per hour for homemaker services
$67 per day for services in an adult day health care center
Long-term care insurance includes coverage for in-home assistance, visiting nurses, community programs, adult day care, nursing home care, hospice, board and care facilities, and assisted living services in a residential community.
The experienced and dedicated team at Susan Polk is committed to helping their clients feel safe and secure about their future and work to find the best choices for their future needs. Many plan options qualify for the California Partnership for Long-term Care program that allows policy holders to maintain a higher level of assets in their estate, even if they eventually need Medi-Cal to cover costs.
To assist new and existing clients, Susan Polk offers no-cost, personalized assessments for those seeking answers to their questions on San Luis Obispo long-term care insurance at her San Luis Obispo office. Contact her at (805) 544-6454, or go to http://www.susanpolk.com to learn more.