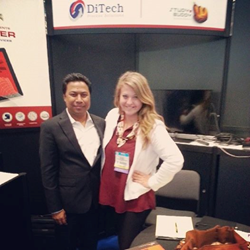 SBPRA is aggressively licensing its children's book catalog around the world and educational partnerships are a great way to drive revenues to our authors. - Kait Neese
(PRWEB) June 09, 2014
The IB Library.com contains the world's largest collection of IB profiled ebooks. The IB Library.com is not affiliated with or endorsed by the IB organization, however it was built by teachers that have IB certification and follows the IB principles of learning. The library is licensed to educational providers by territory and country.
"This represents quite an achievement for SBPRA and for all our children's book authors," stated Kait Neese, SBPRA's Director of Rights & Licensing. "SBPRA is aggressively licensing its children's book catalog around the world and educational partnerships are a great way to drive revenues to our authors," Ms. Neese concluded.
StudyeBuddy is India's first and largest educational ebook store. "We are extremely pleased to have incorporated the SBPRA children's book catalog," said Nizam Ahmed, the CEO of StudyeBuddy and Ditech solutions, a process solutions provider from India with over 400 employees. "Having a top quality publisher with a large catalog that can be immediately uploaded to our ebook system is a major plus for the schools, teachers, parents and students that we service."
ABOUT: Strategic Book Publishing and Rights Company (SBPRA) provides book publishing, book marketing, and e-Book services to over 10,000 writers around the world, SBPRA books are distributed by Ingram and Publish On Demand Global (PODG), a sister company with sales channels in China, Taiwan, India, Malaysia and numerous other countries.
StudyeBuddy is the digital answer to all things educational, with a database of books, reference material, worksheets and other resources created by leading publishers for schools, colleges and specialty institutions for professional courses. The drive behind StudyeBuddy is to expand education beyond the use of textbooks. All material created is customizable to the particular course it is for, allowing for a smooth and easy process for users. StudyeBuddy is a tool that allows for purchasing ebooks, creating an ebook library, search inside books, bookmark pages, and share notes with colleagues. StudyeBuddy is available on computers, tablets and smartphones.