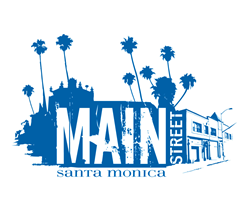 'It's a community event,' says Gary Gordon, MSBIA Executive Director. 'It's just a great way to celebrate Main Street, and a beautiful Sunday in Southern California. And this year, it's also about helping Heal the Bay.'
Santa Monica, CA (PRWEB) June 09, 2014
Main Street Business Improvement Association (MSBIA) is working hard to organize its 14th Annual Summer SOULstice event on June 22 and working to raise money for Heal the Bay. To join in and support the cause, many businesses will offer a 10% discount on their products and services to people who have purchased a $10 wristband throughout the month of June.
On sale at T-Mobile, 220 Fitness, Areal, hip'tique, RAWvolution, and Main Street's table at the Sunday Farmer's Market, the wristband will allow its purchasers to enjoy a 10% discount at participating locations.
Mobile company At the Pool, who donated the wristbands, is launching an interactive location-based app called Yeti. It will be the official app of Summer SOULstice, and can be found at http://yeti.ai. Instantly connect with the Main Street community by downloading Yeti.
The annual event, on June 22nd, features live music and sidewalk sales. "It's a community event," says Gary Gordon, MSBIA Executive Director. "It's just a great way to celebrate Main Street, and a beautiful Sunday in Southern California. And this year, it's also about helping Heal the Bay," he continued.
Funds for the SOULstice come from individual Main Street businesses, sponsors, and City of Santa Monica grants. Donations to MSBIA for this project are not tax deductible even though a portion goes towards Heal the Bay.
The 14th Annual Main Street Summer SOULstice is produced by the MSBIA and co-produced by the City of Santa Monica's 'Buy Local' Campaign.
About Heal The Bay
Heal the Bay is a nonprofit environmental organization making Southern California coastal waters and watersheds, including Santa Monica Bay, safe, healthy, and clean. They use science, education, community action and advocacy to pursue their mission. http://www.healthebay.org
About Main Street Santa Monica
Main Street Santa Monica is an eclectic collection of restaurants, boutiques, cafes, and various services stretching for about a mile from Pico south to the Santa Monica City limit. Historic, and Going Green, the street offers numerous unique shopping and dining experiences. Main Street is also popular for the weekly Farmer's Market every Sunday at Heritage Square, the annual Summer SOULstice, and the annual Holiday event featuring The Shopping Cart Tree.
For more information, visit http://www.mainstreetsm.com and on social media at https://www.facebook.com/mainstreetsm, https://twitter.com/MainTweetSM, on instagram at @mainstreetsm or using hashtag #mainstreetsm and #SOULstice2014.
Media Contact: Kelley Coughlan, Melrose PR, Kelley(at)melrosepr(dot)com, (310) 260-7901
List of participating businesses on Main Street offering 10% off throughout June 2014:
220 Fitness- 3002 Main
3 Twins Ice Cream- 2726 Main
Accents Jewelry- 2900 Main
Ambiance (salon)- 2525 Main
Areal- 2820 Main
Arts & Letters- 2665 Main
CA Heritage Museum- 2612 Main
Clouds- 2719 Main
Dhaba Cuisine of India- 2104 Main
Essentia- 2430 Main
Fedora Primo- 216 Pier
Finn McCool's- 2702 Main
Framm and Company- 2667 Main
gioia- 2721 Main
hip'tique- 2727 Main
Hollywood Fringe (salon)- 2717 Main
Holy Guacamole- 2906 Main
Kafe K- 2209 Main
Lash Girl- 2507 Main
Lula Cocina- 2720 Main
Mindfulnest- 2711 Main
Next Salon- 2400 Main
Optical Shop of Aspen- 2904 Main
Panini Garden- 2715 Main
Paris 1900- 2703 Main
Pedego Santa Monica- 214 Pier
Puzzle Zoo- 2910 Main
Rawvolution- 2301 Main
Rita's of Santa Monica- 2307 Main
SM Visitor's Bureau - 2427 Main
T-Mobile- 3110 Main
Ten Women- 2525 Main
Trendy Sunglasses- 2716 Main
Tsukiji Sushi Sen- 2915 Main
Uroborus- 2407 Main
Weego Home- 2939 Main
Z.J. Boarding House- 2619 Main