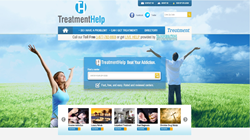 Delray Beach, FL (PRWEB) June 06, 2014
Prescription drugs have started to gain the notoriety of illicit drugs, especially among teenagers and individuals to whom the drugs were not prescribed. Taking prescription drugs without the supervision of a physician can be extremely dangerous and life-threatening to overall health and well-being. Some of the most commonly abused prescription painkillers include OxyContin, Adderall, Valium, Xanax, and Ambien.
TreatmentHelp, addiction and rehabilitation website, details the top reasons prescription drugs are just as, if not more, dangerous than illicit drugs. The following five reasons naming prescription drugs as more dangerous than illicit drugs are:
1. When abused, prescription drugs have a high potential for addiction. Individuals who are provided prescription painkillers may abuse them to avoid the negative side effects of pain or to prolong the euphoric side effects of the medication. Long-term addiction to prescription painkillers may lead to overdose and has the potential to deteriorate physical and psychological health. Individuals must consult a doctor if side effects of addiction occur.
2. Taking an excess of prescription drugs can lead to overdose. Unlike physicians, individuals are not experienced in properly monitoring the prescription drug doses, and as a result, they may take more than needed. Additionally, individuals may mix together cocktails of prescription drugs or combine prescription drugs with illicit drugs, which can cause serious negative side effects or overdose.
3. Experiencing serious side effects of prescription drugs may be potentially life-threatening. While each classification of drugs comes with its respective side effects, there are some common side effects that may occur if prescription drugs are used long-term. Negative side effects include cravings, paranoia, organ failure, seizure, coma, and brain damage. These side effects should not be treated lightly and any sign of potential overdose should be reported to the physician immediately.
4. Taking prescription drugs for reasons other than prescribed is still harmful for the body. Individuals without a prescription are more likely to misuse and abuse prescription drugs without realizing its potential for addiction and overdose. For example, teenagers who do not have ADD or ADHD take Adderall to help them concentrate while doing homework or taking an exam. If misused often, prescription drugs may lead to serious side effects and health risks.
5. Prescription drugs that are easier to acquire may lead to abusing the drug. As they are provided by a doctor, prescription drugs are legally obtainable for individuals who require the prescription drug for daily functioning. However using the drugs for reasons other than its intended purpose becomes dangerous when these individuals take a higher dose than necessary or abuse their prescriptions.
TreatmentHelp works to help individuals recognize harmful signs of addiction to prescription painkillers. For more information or to find a rehabilitation center for you or a loved one, please call toll-free at 1 (877) 782-6608 or visit us at http://www.treatmenthelp.com.
###