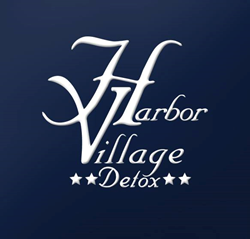 Miami, FL (PRWEB) June 07, 2014
As reported by the Sun Sentinel in the article South Florida Man Ran $15M Pill Mill That Supplied Kentucky Drug Dealers, Feds Say (6/4), the owner of a South Florida pain clinic is now under fire and in trouble with the law after allegedly supplying the pain killer oxycodone to drug dealers in Kentucky and other states. The man, who is currently being held on a bond due to a potential flight risk, had both his home and pain clinic business raided, where federal agents found $4 million. His cars and other tangible belongings have also been taken by police. If convicted, this man could face at least 20 years in a federal prison. He also is being investigated for off-shore money accounts. Additionally, his wife and children may also face criminal charges for being co-conspirators.
"In light of this sad story, we at Harbor Village want to remind people that though prescription pain killers are meant to help you, they can also be very harmful if not taken correctly," said the head of Harbor Village, a luxury drug addiction facility located in Southern Florida. "This story hits close to home for us, as it occurred in Florida, where we are located. We help clients who come in addicted to prescription pain killers all the time. While our goal here is to help people overcome their addiction, no matter its scope and size, we urge everybody to remember the potential dangers of prescription pain killers."
At Harbor Village, recovering drug addicts can access everything they need for a smooth and safe recovery process. Located in a beautiful location, Harbor Village offers each and every client a private, personal bedroom and luxurious amenities including spa treatment, yoga, Wi-Fi, Netflix, and more. Every client will enjoy delicious, hot gourmet meals and most importantly, a sense of belonging. The medical staff at Harbor Village is specifically trained to help clients get through their recovery process as easily as possible. For a luxury rehab experience, Harbor Village is the answer.
The mission statement of Harbor Village is to assist people from all walks of life with their addictions. For the last year, the peaceful and quiet environment of Harbor Village has helped make positive impacts in their lives. For the years to come, they hope to continue to help others see the light in their lives. Those who are looking for a safe, supervised, and peaceful detox process can get everything they are looking for and more at Harbor Village. Here, the goal is to help every client be happy, healthy, and ready to move on to the next step of his or her life.
For more information, visit: http://harborvillageflorida.com/ or call the 24/7 hotline 1-855-338-6900.