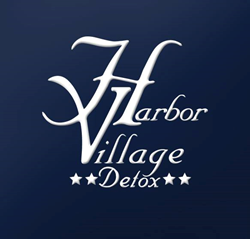 Nashville, TN (PRWEB) June 06, 2014
As reported by Gant Daily in the article Pregnant Drug Users In TN Face Prosecution Starting July 1 (6/4), any pregnant women who are arrested for drug use will face additional criminal charges for putting their unborn child in harm's way. Additionally, a woman can also now face criminal charges if her baby is born with an addiction or a harmful effect from any drug use during its internal growth process. The law, signed into effect by Governor Bill Haslam, will not fully go into effect until 2016, after lawmakers can analyze the impacts that the law will have on the lives of people. However, the state hopes to defer any women from making poor choices, without thinking of the welfare of their unborn child.
"We at Harbor Village applaud the state of Tennessee and Governor Haslam for signing this law into effect," said the head of Harbor Village, a luxury drug rehab center in sunny Florida. "When a pregnant woman makes the choice to abuse drugs, she must also take into consideration her unborn child, who essentially experiences everything that her body experiences. It is with our sincere hope that this law can get more women into recovery and that it will also make them think twice before they decide to abuse a substance. We hope that mindset will spread to women and men alike."
Harbor Village, primarily a drug addiction facility, offers clients the utmost luxurious and top-of-the-line care. From large, private bedrooms to a well-trained, caring medical staff to excellent hot meals to the many luxurious amenities offered, the goal of Harbor Village is to make each and every client feel at home and welcome as they take the first step toward recovery. No matter what kind of addiction has plagued one's life, Harbor Village is here to help.
The mission statement of Harbor Village is to assist people from all walks of life with their addictions. For the last year, the safe and peaceful environment of Harbor Village has helped make positive impacts in their lives. For the years to come, they hope to continue to help others see the light in their lives. Those who are looking for a safe, supervised, and peaceful detox process can get everything they are looking for and more at Harbor Village. Here, the goal is to help every client be happy, healthy, and ready to move on to the next step of his or her life.
For more information, visit: http://harborvillageflorida.com/ or call the 24/7 hotline 1-855-338-6900