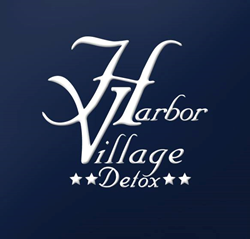 (PRWEB) June 06, 2014
As reported by USA Today in the article Nasal Spray For Heroin Antidote Under Development(5/31), a Kentucky doctor has been successful in advocating a nasal spray medicine to reverse a heroin or opiate overdose. Dr. Daniel Wermeling has made a deal with a pharmaceutical company to create a nasal spray version of naloxone, a common medicine used on persons who are suffering an overdose from those two types of drugs. The nasal spray will be tested out this month. While there is currently a certain procedure to administer the injection version of naloxone, the spray aims to be an "easy to use" version. The spray will be approved and regulated by the FDA.
"We commend Dr. Wermeling on his recent steps toward fighting the heroin epidemic," said the head of Harbor Village, a drug detox facility in Florida. The nasal spray version of naloxone will definitely be an asset in doctors offices and emergency room across the nation. Heroin and opiate overdoses have skyrocketed over the past couple of years. No family deserves to lose a loved one due to such a strong and powerful drug epidemic. We hope that this new version of naloxone will continue to save lives and help create new futures."
At Harbor Village, clients get a luxury drug addiction facility experience. During their stay, they experience hot, fresh meals, relaxing spa-like activities, Internet access, and the most excellent care. The medical staff at Harbor Village is well-trained, caring, and are there to help clients get through the painful and draining parts of their detox and withdrawal processes. Located in warm, sunny southern Florida, clients who seek help at Harbor Village will enjoy the peaceful and private setting of this luxury rehab. With private bedrooms, a great view, and more, Harbor Village aims to provide the most comfortable experience for anybody struggling with an addiction.
The mission statement of Harbor Village is to assist people from all walks of life with their addictions. For the last year, the peaceful and quiet environment of Harbor Village has helped make positive impacts in their lives. For the years to come, they hope to continue to help others see the light in their lives. Those who are looking for a safe, supervised, and peaceful detox process can get everything they are looking for and more at Harbor Village. Here, the goal is to help every client be happy, healthy, and ready to move on to the next step of his or her life.
For more information, visit: http://harborvillageflorida.com/ or call the 24/7 hotline 1-855-338-6900.