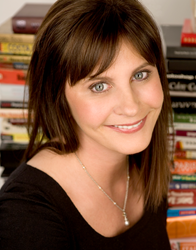 If the dreams for the town's renaissance are going to come true, we need a school that is is bold and exciting. That's what we're going to create.
Wilson, AR (PRWEB) June 23, 2014
The Delta School announces Jenifer Fox, internationally renowned educator, author and leader of the Strengths Movement in Schools as the founding Head of School. Set to open in the fall of 2015, The Delta School will offer a leading-edge approach to education based on the best concepts from the Makers Movement and the School Garden Movement alongside rigorous academics creating a school unique to the area and a model for schools across the nation.
When Fox takes the helm in July, she will develop a curriculum based on the most current research about best practices for 21st century learning. Fox says of the curriculum, "The activities of the school will integrate with the town and its natural environment. This is especially exciting because the town is undergoing a vast re-definition. We are in it together-- the town and the school—and anyone joining in on this effort needs a true pioneering spirit because currently there are less than 1,000 living in Wilson. I've always wanted to be in on something from the start," Fox says.
Pioneering is in her family. Her uncle was an original founder of the town of Vail, Colorado. And as a young girl she watched the place grow from humble beginnings to a world-class resort.
Wilson, Arkansas is unlikely place to start a school," Fox admits. "But most great things start out as unlikely ideas. If the dreams for the town's renaissance ,as reported in the January 14th issue of the New York Times, are going to come true, we need a school that is bold and exciting. That's what we're going to create."
Students will take part in a dynamic course of study that will include inquiry-based projects designed to raise the awareness, knowledge and appreciation of the unique ecology, history, heritage and artistic works intrinsic to the Delta.
"We will provide a placed-based approach to education," Fox says. "Our programs will not only serve to prepare students for the best colleges but they will be designed to enhance local residents' sense of self, community pride and civic engagement."
As an agricultural community, students will learn hands-on lessons in the town garden. The town garden is designed to serve the local cafe as well as teach Wilson residents about sustainable living Fox says, " Both The Delta School and the Town of Wilson will join the garden movement that is spreading across the nation. School gardens are a wonderful way to reconnect students with the natural world and teach them valuable agriculture concepts. Garden lessons integrate with traditional subjects like math and English and also include personal and social responsibility."
In addition to the Edible School Yard Initiative, the Delta School will embrace the best innovations from the Young Maker's Movement. Mrs. Fox explains, "All children are makers, innately curious and imaginative, naturally inclined to create. Making is a position on learning that puts the learner in charge. Students won't just sit in rows and listen. Instead they will invent, design, and build—and then fix mistakes, improve, test, and improve again. It isn't enough to train current students for the world of today — we have to train them for tomorrow, a tomorrow that will require them to master technologies that don't yet exist. Therefore it is crucial to develop timeless skills such as curiosity, creativity, and the ability to learn on one's own. These are precisely the skills that The Delta School will offer."
Local community members have already shown strong support of the vision for the school. They set up a foundation that will provide scholarships for students who show motivation and academic potential who couldn't otherwise afford to attend an independent school.
"It took me one visit to Wilson to know that my destiny required me to join these people," Jenifer Fox said. "Their pioneering spirit is contagious and they are exactly the kind of people whose dreams have made this country what it is. I'm so excited to be part of this adventure."