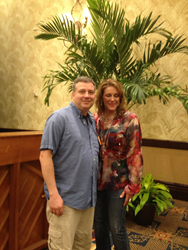 Pittsburgh, PA (PRWEB) June 08, 2014
Pittsburgh radio station WKQV is presenting "Creative Ideas for Selling Your Home" June 23 - 29. This special series will discuss great ideas on how to get the most return on selling your home and more. Nationally-known Real Estate Investor and Educator, Josh Caldwell will be producing and voicing the series. We will discuss topics including: Creative Ways to Market your Property, Creative Financing Options and Curb Appeal and Greater Gains for the Buyer. Early reviews indicate that the series offers the perfect environment to tell the local audience about home improvements.
Josh Caldwell is the President of the Pittsburgh Real Estate Investors Association, as well as the owner of the owner of real estate investing company Caldwell Holdings, and home revitalixation company Noble Rehabbers. Mr. Caldwell is a subject matter expert in many facets of real estate investing. He teaches students a variety of creative real estate techniques. In this instance, Josh will be reaching out to the general public in an attempt to teach home owners how to do a better job of selling their personal houses. Josh sums up the world of house selling like this; "as a real estate investor, I tend to get involved in houses that in many cases don't sell through the traditional MLS system. If you have a house that is not pretty, or it's upside down, or it has some other problem then a real estate investor might be your only choice. Real estate agents and brokers do a wonderful job of selling the pretty houses, in the good parts of town, but traditional financing avenues limit what they can do. Real estate investors work in the periphery with the difficult situations. My goal with this radio series is to present some of the creative solutions that I have developed over the years to help people who have a house that won't sell."
WKQV radio is now searching for a title sponsor for this helpful series. The ideal sponsor would be a company that has established a solid reputation in the Pittsburgh Metro Area. The chosen sponsor will be promoted with each airing of Josh Caldwell's helpful hints segment. The Sponsorship offers a total of 32 commercials for just $1,088. Producers at WKQV studios in downtown Pittsburgh will work with the sponsor to create the messages and the sponsoring company can produce commercials at KQV's studios at no additional costs. For more details, contact Account Executive Phillis at 412 562-5900.