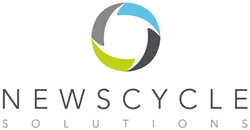 The power and flexibility of our advertising platform allows Norran to create a very consultative relationship with their customers. - Anders ChristiansenGeneral Manager NEWSCYCLE EMEA
St Paul, MN (PRWEB) June 10, 2014
NEWSCYCLE Solutions (NEWSCYCLE) announces a new agreement signed with Mediahuset Norran (Norran) a Swedish news media company, to install NEWSCYCLE Advertising to manage its digital, mobile, and print advertising operations. The newspaper's geographic coverage includes the coastal city of Skellefteå and surrounding areas in Northern Sweden.
Norran will apply the unmatched functionality and flexibility of NEWSCYCLE Advertising to help increase sales and improve business processes. With the new advertising system, Norran benefits from streamlining its entire advertising operations allowing the company to respond quickly to new revenue opportunities.
Norran plans to use NEWSCYCLE Advertising to compete in its market by leveraging the system's cross-media ad selling abilities. The new software bundles digital with print ads that can deliver the advertiser's message to a targeted audience based on demographics, geography and content. The software also includes marketing metrics tools necessary for Norran to track and measure ad performance across multi-channels.
"Norran is a progressive newspaper with a strong local market and we are excited they have selected NEWSCYCLE Advertising to help meet their business strategies and efficiency goals," said Anders Christiansen, general manager, NEWSCYCLE EMEA. "The power and flexibility of our advertising platform allows Norran to create a very consultative relationship with their customers instead of concentrating on the processing side of advertising management."
About NEWSCYCLE Solutions
NEWSCYCLE Solutions, which was formed by the combination of DTI, SAXOTECH, Atex, Inc. and MediaSpan, delivers the most complete range of software solutions for the global news media industry, including news content management, advertising, circulation, audience, and analytics. NEWSCYCLE Solutions is a trusted technology partner serving more than 750 media companies with 8,000 properties across more than 30 countries on 6 continents. The company is headquartered in St. Paul, MN and has U.S. offices in Florida, Michigan and Utah; with international offices in Canada, Denmark, Germany, Norway, Sweden, and the United Kingdom. For more information, go to: http://www.newscyclesolutions.com.
Media Contacts:
Lisa Speth
Marketing Communications Manager
lisa(dot)speth(at)newscyclesolutions(dot)com
Birgit Ankjaer
Marketing Manager, EMEA
birgit(dot)ankjaer(at)newscyclesolutions(dot)com