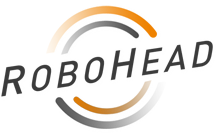 A Completely New Approach to Marketing and Creative Project Management
Boston, MA (PRWEB) June 09, 2014
RoboHead, the Web-based project management and collaboration tool for marketing and creative organizations, has been completely redesigned to provide a tailored experience for the various types of users that rely on the tool every day.
"Our mission was to really rethink how our users interact with RoboHead and what they need," said Patrick Campbell, president of Aquent On Demand. "We went back to square one and started from scratch with client interviews. We then came up with various user types, also known as 'personas', and created an entirely new application around them. Now, if all you need to do is request a project, you'll be presented with a very simple, easy-to-use interface. And the same thing if you're only reviewing and approving a creative deliverable – you can now accomplish your work quickly and easily. Now if you're a full-fledged project manager juggling hundreds of projects, you'll be shown a configurable dashboard with graphics and metrics and be able to quickly determine where your projects are and who's working on what. And while we were at it, we added a significant number of great new features as well."
RoboHead now provides a user-configurable dashboard can include an Activity Graph, a Metrics section showing campaign and project status, a notification area called Recent Activity, and the ability to save reports and run them right from the Dashboard. In addition, there are an extensive number of opportunities for the user to configure the system to their preferences. With a wide variety of notifications, users can be informed instantly, daily, or weekly when specified activities occur. The Resource Utilization feature is an at-a-glance view of the entire team's workload and allows a quick determination of what resources have available capacity.
Visitors to http://www.robohead.net can see a demonstration of RoboHead in action, new about new features, and obtain additional information.
About RoboHead
Launched in 2004, RoboHead is an on-demand marketing project management and collaboration tool that has been used by over 500 clients and 10,000 users. It was specifically designed for marketing and creative users and the type of high volume, fast turnaround projects that they manage every day. RoboHead delivers real-time access to project tracking and schedules so that everyone on the team knows the status of every project and the owner for each deliverable. In addition to project management and task tracking, RoboHead also empowers users to collaborate and manage the deliverables using online annotation and approval tools.
RoboHead is the brainchild of Aquent On Demand, a division of Aquent, the world-leading innovator in improving the way companies and talent work. For more information, please visit http://www.robohead.net.