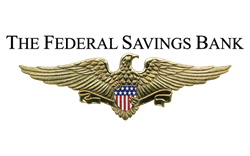 The 26th consecutive month of year-over-year growth...
Chicago, IL (PRWEB) June 06, 2014
The Federal Savings Bank believes now is the time for many home buyers to consider a new home purchase, as home prices are continuing to rise.
According to CoreLogic's Home Price Index, home values went up in April. Compared to March, there was a 2.1 percent increase for nationwide home prices, including distressed sales, which are short sales and real estate-owned properties. Year over year, there was a 10.5 percent gain in April, marking the 26th consecutive month of year-over-year growth. Excluding distressed sales, the month-over-month and year-over-year increases were 1.1 percent and 8.3 percent, respectively.
At the state level, no declines were recorded. Including distressed sales, California had the most noticeable price increase in April compared to the previous year, rising 15.6 percent.
Despite the growth seen in April, Sam Khater, deputy chief economist for CoreLogic, said the year-over-year comparison was actually the slowest rate of appreciation seen in the past 14 months. He also noted that weak home sales figures from earlier this year heralded slower price increases, as tapering demand encouraged sellers to lower their prices.
Economists Ppredictions Coming to Fruition
In late 2013, many real estate analysts said that a price slowdown would be necessary for the housing recovery to continue its steady growth, especially as many first-time home buyers were getting priced out of the market. Some predicted that a decline in appreciation was due in 2014 as market conditions shifted.
Numerous recent reports, including the latest Housing Scorecard and S&P/Case-Shiller 20-city HPI, have noted a decline for sales, which has in turn caused a drop in home price appreciation. Waning sales activity is largely due to tight inventory, as many buyers cannot find a property or are unable to compete with all-cash offers that have increased despite the dwindling presence of institutional investors.
Consumers who want to buy a home should consider buying before prices pick up again. Doing so means they can take advantage of affordable prices and rising equity as appreciation continues.
Contact the Federal Savings Bank, a veteran owned bank, for information about low cost mortgage options.