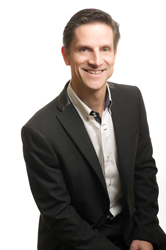 Coronal Del Mar, CA (PRWEB) June 09, 2014
On June 21, 2014, Dr. Robert Kessler will have the honor of speaking at the Summer Beauty and Fashion Gala in Newport Beach, California. Among his topics will include the hottest plastic surgery trends and the latest in body contouring. Included will be a fashion show by Beach Candy Swimwear and Monique's Boutique, as well as tips for getting 'beach body ready' and makeup demonstrations from the stylists at Toni & Guy.
Hosted by TEN Asian Bistro, the Summer Beauty Gala is being featured by US Weekly, Locale Magazine, the OC Weekly, Radar Online, and E Entertainment Television. Baywatch's Jeremy Jackson and comedian Cindy Burns are the evening's MCs, with an appearance by Real Housewives of the OC Shannon Beador, and music presented by DJ Megan Daniels.
This red carpet charity event and silent auction will benefit the Tragedy Assistance Program for Survivors (TAPS). The organization, formed in 1994, provides much needed support to those who have lost a loved one while serving in the United States military. To date, TAPS has provided assistance to over 50.000 surviving family members, casualty officers, and caregivers.
The loss of life at war in Iraq and Afghanistan has been tremendous. Survivors are often left without much assistance from the U.S. government. TAPS provides valuable resources to these family members, which includes their parents, spouses, siblings, and most importantly, their children. Dr. Kessler is happy to be involved with such a valuable organization. "These patriots need help," he shares, "We owe our freedom to these brave people and their families. We all need to understand that 'Freedom isn't Free' and it is time to step up."
Dr. Robert Kessler is a proud Veteran of the United States Air force. After completing his Plastic Surgery residency with the U.S. military, Dr. Kessler established his private practice in scenic Newport Beach, California. He holds double certification, by both the American Board of Surgery and the American Board of Plastic Surgery.
To RSVP for this private event, please visit: http://www.drrobkessler.com / kesslertaps.com.
To support this event or for VIP concierge service at the event, contact:
Laura: O: 949-644-6544 D: 949-572-4963 / laura(at)drrobkessler(dot)com
Robert W. Kessler, MD, FACS
2121 East Pacific Coast Highway
Suite 200
Corona Del Mar, California 92625
949-644-6544
http://www.drrobkessler.com