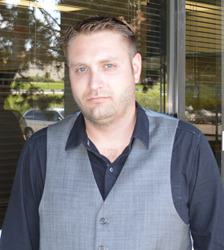 Rapid company growth and expanding client needs are driving MGI Communications to hire.
Menomonee Falls, WI (PRWEB) June 09, 2014
MGI Communications, a national marketing agency, recently added to its agency staff. The hiring decision was based on the demands of rapid company growth and expanding client needs. With these staff additions, MGI Communications has further established its leadership position in the development of successful inbound marketing, brand marketing and web-centric marketing programs.
Jordan A. Kalland - Jordan brings over 10 years of Search Engine Marketing (SEM) and IT project management experience to MGI Communications. In his new position as Inbound Marketing Strategist, Jordan is responsible for strategic development and execution of digital marketing plans for a wide array of MGI Communications clients. His responsibilities include, search engine optimization (SEO), pay per click (PPC) campaign management, social media marketing, content generation, analytic reporting, and front-end design.
Prior to joining MGI Communications, Jordan was responsible for organic customer acquisition strategy and implementation across four enterprise e-commerce websites at BuySeasons Inc., a leading global E-Commerce company headquartered in Milwaukee, Wisconsin. He managed copy development based on content strategy goals, organized and reported on over 10,000 tracked key phrases, developed URL re-write structures, implemented over 300 redirect strategies and created SEO best practice guides for the company.
Earlier in his career, Jordan worked for a Milwaukee-based web development firm. His management responsibilities included SEO/PPC campaigns, website design and development, E-commerce platform development, CMS and Email administration, DNS configuration, and software licensing.
Jack Jefferson – Jack brings over 20 years of advertising, marketing and corporate communications experience to MGI Communications. In his new position as Account Executive and Communications Manager, Jack is responsible for client services, brand development and brand marketing, integrated marketing and corporate communications efforts.
Prior to joining MGI Communications, Jack was responsible for all web-based and traditional marketing, communications and brand building efforts for Market Probe, a global market research firm, headquartered in Milwaukee, Wisconsin.
Earlier in his career, Jack served as creative director at advertising agencies based in Chicago, including ARC and EURO RSCG. He lead the development of integrated marketing programs for leading B2C clients including, Mc Donald's, Sears and Visa.
MGI Communications develops integrated marketing programs used to grow long-term and profitable client relationships. Our highly experienced staff of in-house, senior developers and marketing experts help leverage strategy over various media and venues. We offer full service advertising, marketing communications and brand management services, which support both national and global clients, in their efforts to increase brand visibility and grow sales and market share.
MGI Communications specializes in Web Marketing and Advertising, Inbound Marketing, Integrated Marketing, Brand Strategy and Brand Development, Creative Strategy and Creative Development, Website Consulting, Website Design and Development, Content Management Systems (CMS), Social Media Strategy, Social Media Consulting, Search Engine Optimization (SEO) and Search Engine Marketing (SEM).