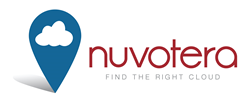 Miami, FL (PRWEB) June 09, 2014
Nuvotera, a leading cloud security distributor for Managed Service Providers, announced today at Autotask Community Live! that it has launched NuvoSync for Autotask. Nuvotera's seamless integration with Autotask's IT Business Management Platform via the NuvoConnex platform allows Nuvotera partners to now manage and review provisioned services within Autotask.
The Autotask integration bridges the gap between Nuvotera's strong security portfolio (including McAfee SaaS) and service automation. NuvoSync for Autotask gives Nuvotera partners the ability to quickly provision products, manage customers and report on activity. When implemented, Autotask administrators can customize the synchronization schedule for billing purposes, tracking purchases and audit usage.
"At Autotask, we recognize the importance of strong partnerships," said Len DiCostanzo, SVP of Community and Business Development, Autotask. "Nuvotera's new Autotask integration enables our customers to deliver the industry leading security solutions like McAfee to the SMB customer while using the full power of Autotask."
Nuvotera's Autotask integration reflects a continued effort from the Nuvotera team to provide partners with increased visibility and access to cloud security services. Nuvotera strives to understand the challenges of the service provider and develop custom integration into the professional service automation (PSA) and remote monitoring (RMM) tools widely used by MSPs.
"We are excited about Nuvotera's ongoing Integrated Security initiative. Autotask is an important community for us and now Nuvotera's McAfee partners have the ability to provision, manage and sync the entire McAfee SaaS portfolio seamlessly in Autotask," said Mike Baker, VP, SMB Sales at McAfee, part of Intel Security.
Nuvotera partners can immediately begin taking advantage of the Autotask Integration. Please visit http://www.nuvotera.com for more information, or contact Nuvotera sales: sales(at)nuvotera(dot)com.
About Nuvotera
Nuvotera is a cloud security distributor focused on building a unified platform for managed service providers along with innovative SaaS solutions and unparalleled customer service. With over 12 years of experience in SMB, Nuvotera is breaking new ground to provide a complete suite of proven, platform integrated solutions backed by a level of personal attention rarely found in distribution today. Nuvotera—Find The Right Cloud.