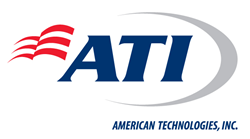 Quality Technical Consulting and Resotration Services
Pittsburgh, PA (PRWEB) June 08, 2014
ATI, a full service nationwide restoration contractor, opened its doors for business on May 5, 1989 ready and available to assist clients 24 hours a day, 7 days a week. 2014 marks our 25th year in business and we celebrate this achievement knowing that during this time we ably met all of our client's challenges while exceeding their expectations. We are renowned for rigorous project management, knowledgeable individuals, quality workmanship and our technical expertise. We offer vast labor pools, experienced project managers, a hands-on management team and the latest technology and equipment to ensure optimum project performance. Further information may be viewed on our website http://www.atirestoration.com or you may contact us at 800.400.9353.
Our new ATI technical services office in Pittsburgh will assist our clientele with technical consulting and restoration services. As a full service restoration contractor we are committed to providing a comprehensive recovery process and responding immediately to a client during their time of need. Every day, we help businesses restore electronics damaged by water, fire and smoke. We are experts in restoring mechanical equipment such as CNC and manual machinery; building system electrical power and distribution gear; PLC and relay logic controls; data centers including networked IT systems; patient interactive and bio-medical devices and food processing equipment as well as cleanroom facilities. At ATI, we are positioned to respond on a nationwide basis to single large loss sites as well as regional catastrophic disaster events. Our ample electronics and computer lab will allow us to support clients with both in-house evaluations as well as support on-site recovery operations.
ATI's technical response teams which are comprised of specialized experts are available 24 hours a day, 7 days a week. Immediate response to equipment exposed to various perils: water, smoke or fire is crucial for optimizing recovery and minimizing downtime. Our 24-hour response capabilities mean that ATI technicians have incredible success in halting corrosion and saving internal electronics by expertly providing restoration for all equipment types including repairs, refurbishment and OEM re-certification. Offering sound technical solutions for commercial, industrial and institutional markets ATI has been assisting insurance professionals and working with general contractors, corporate risk managers and property managers for over 25 years.
ATI's chief objective when partnering with a client during the event of a manmade or natural disaster is the conservation of the company's assets and resources as well as the maintenance of its business operations and earning flows during such events. Offering valued engineering solutions for quickest path to recovery. How may we be of service to you?